WW1 U-BOAT PLANS AND IMAGES FOR MODEL MAKERS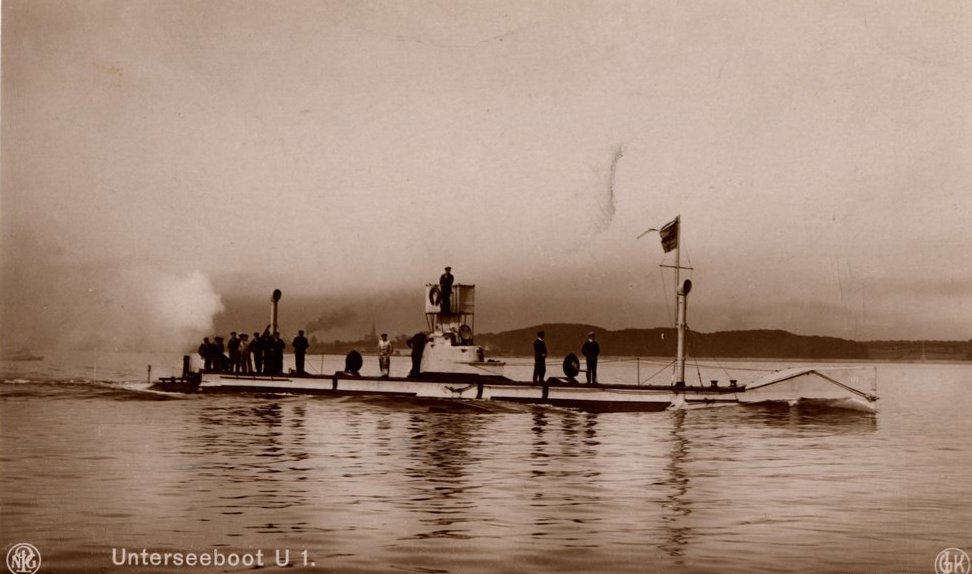 CLICK ON PICTURES FOR LARGER IMAGES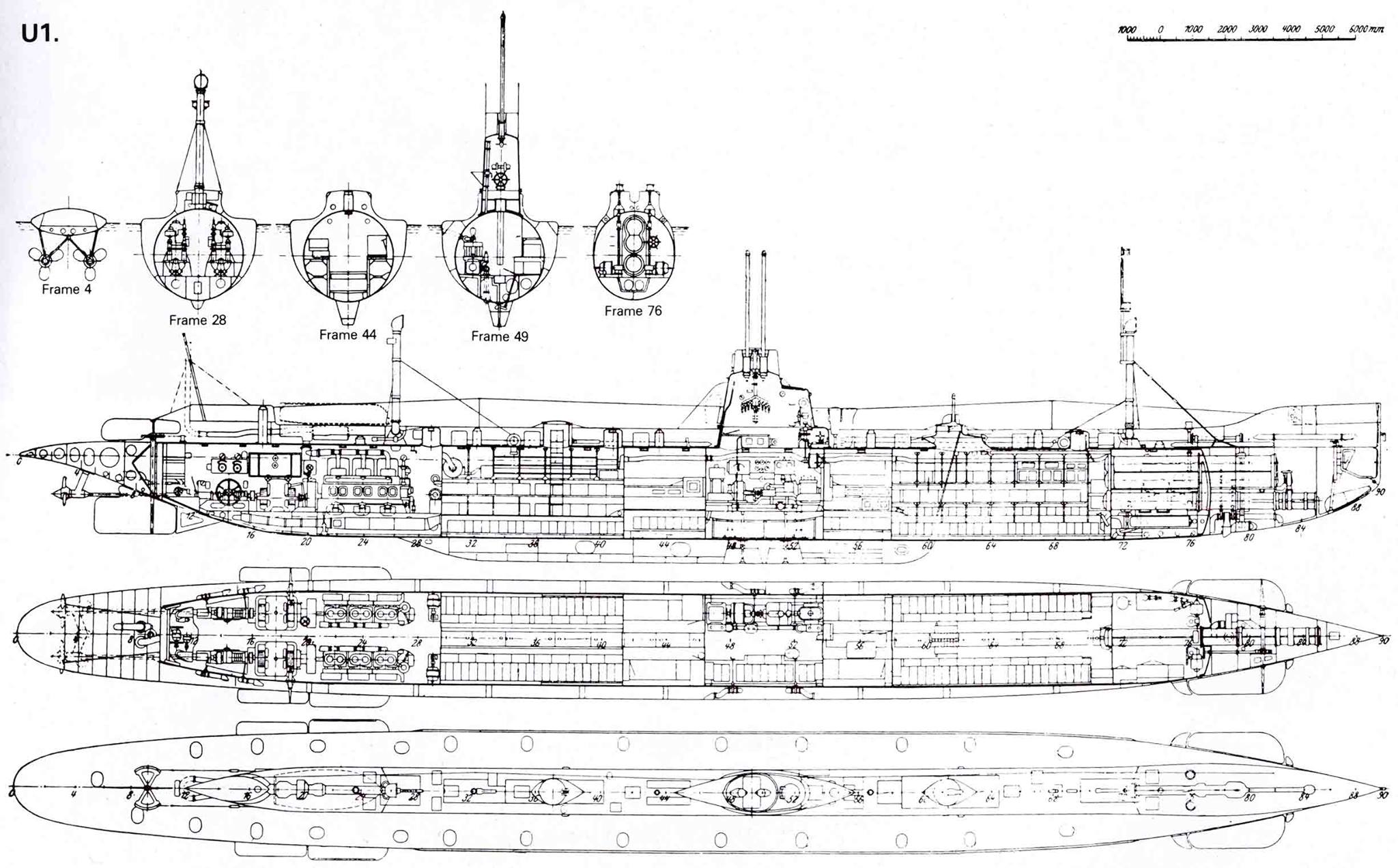 SMS UNTERSEEBOOT U1 (1906)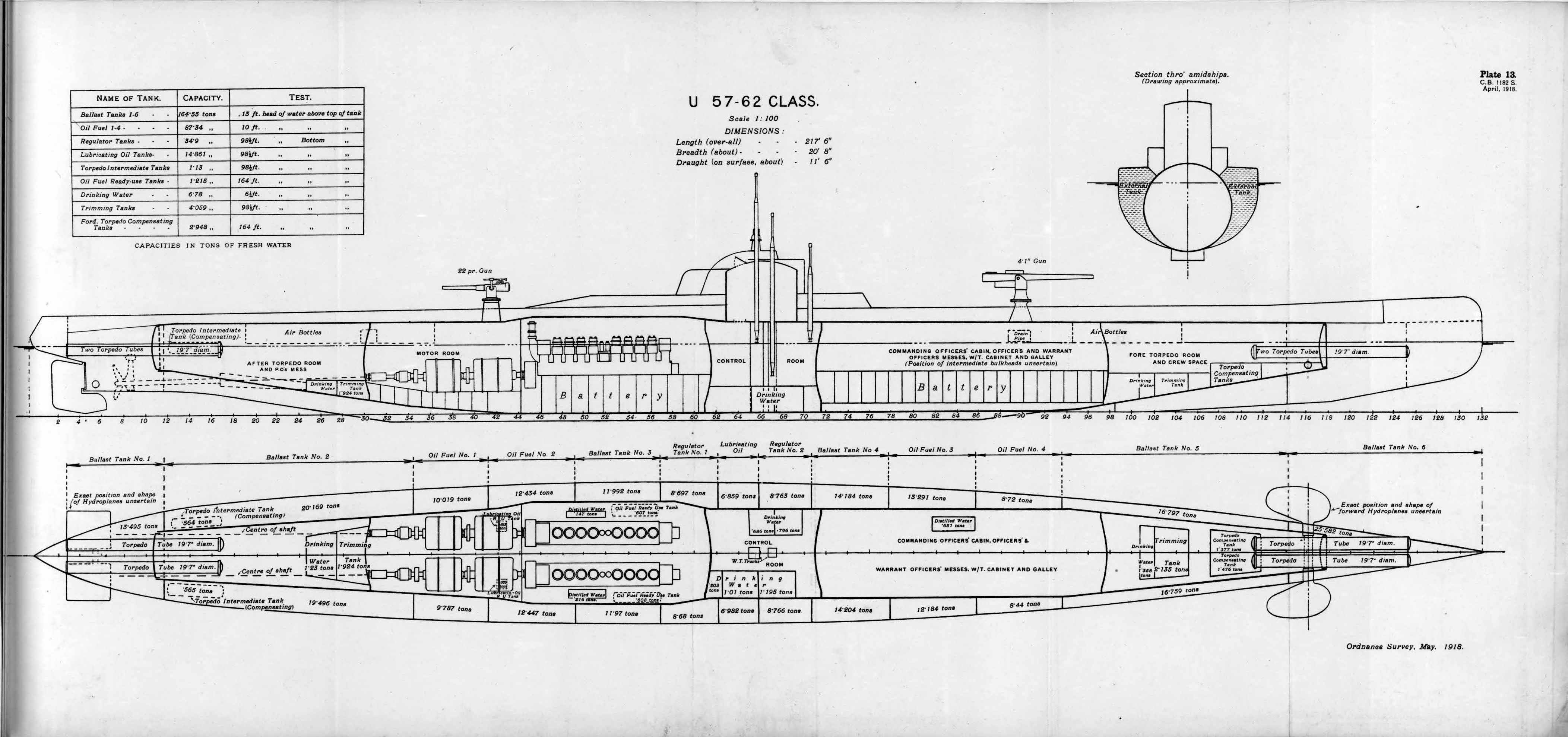 U57 TO U62 DETAILS
U63 TO U65 DETALS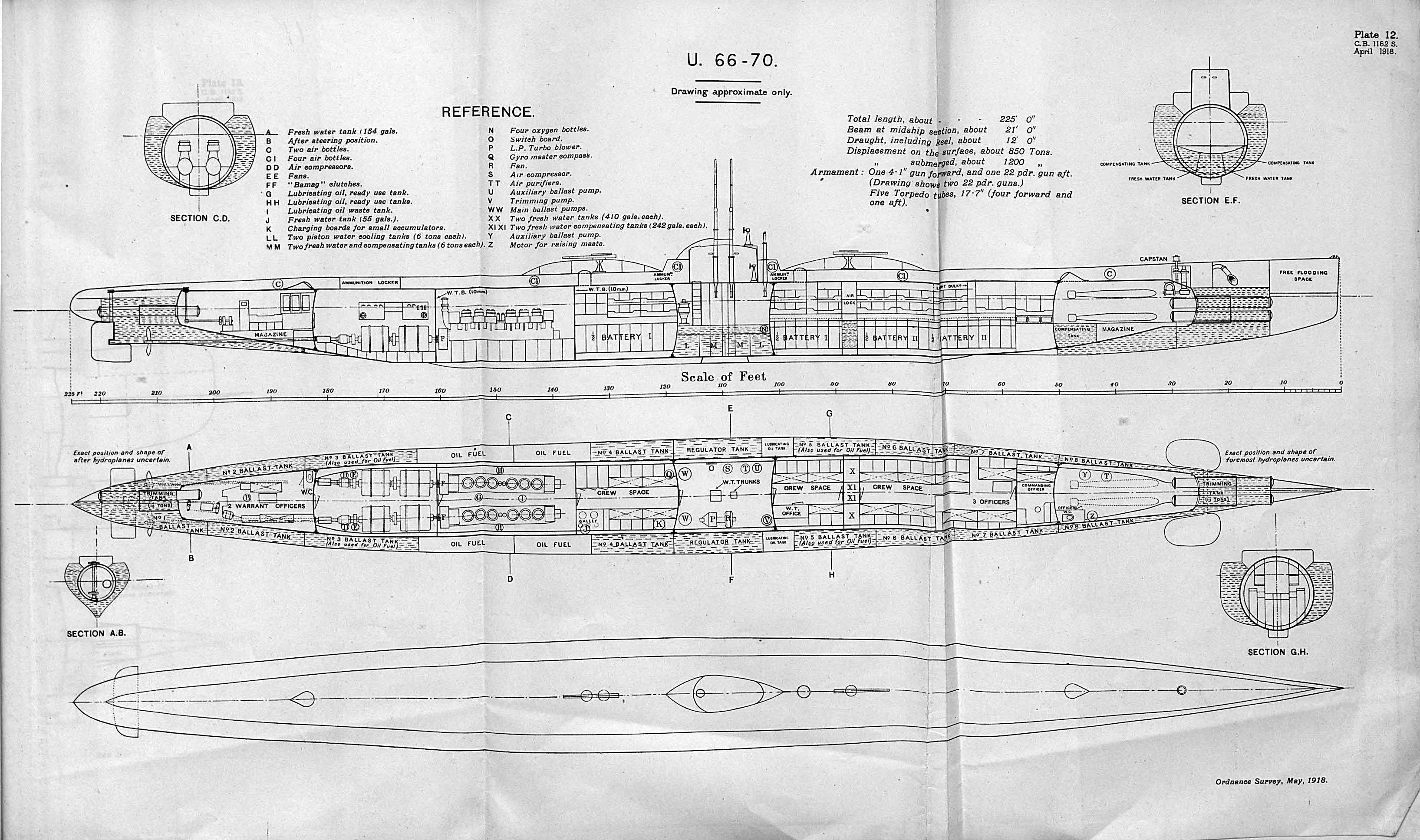 U66 TO U70 DETAILS U84 TO U86 DETAILS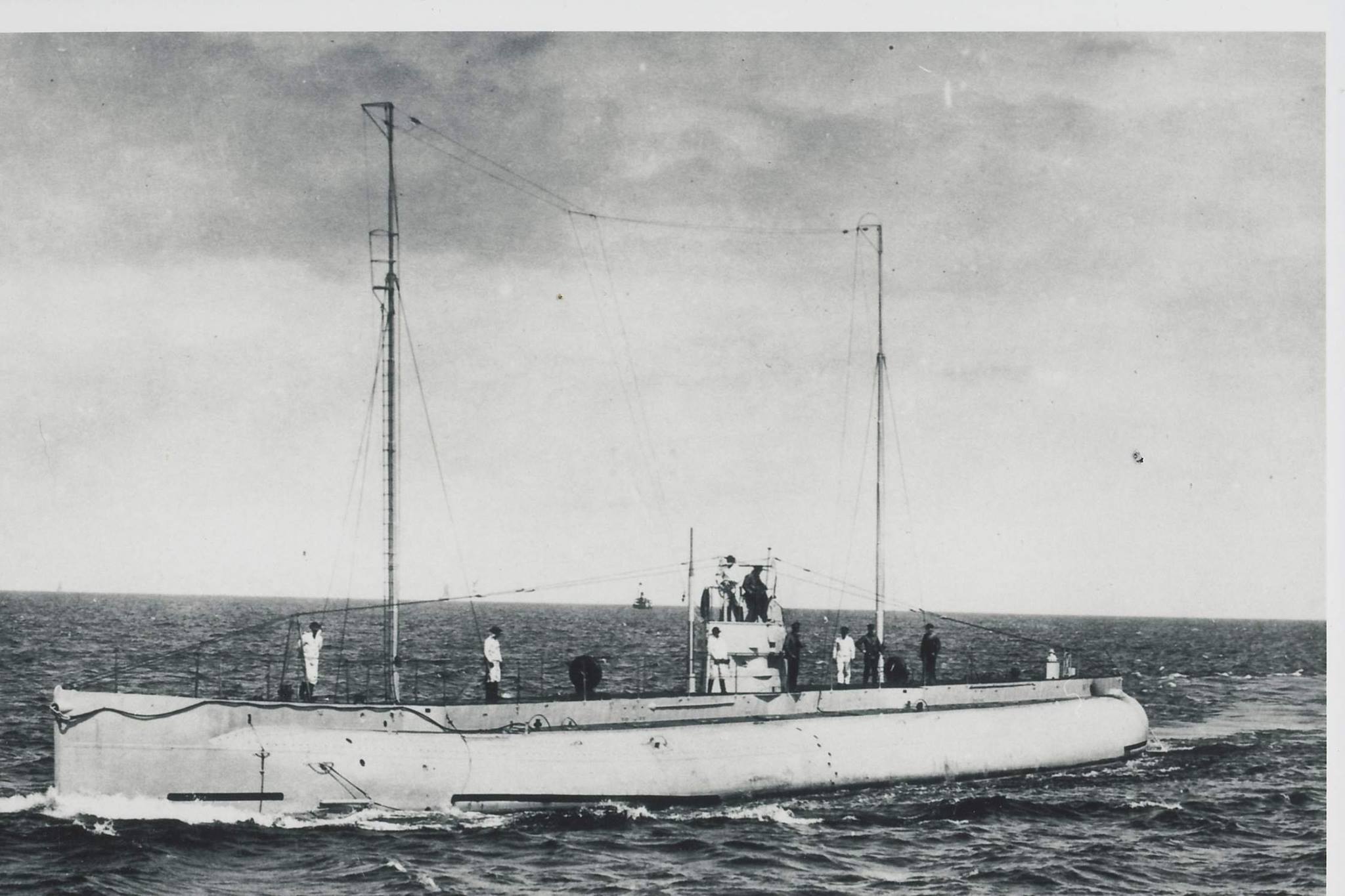 U155 DEUTSCHLAND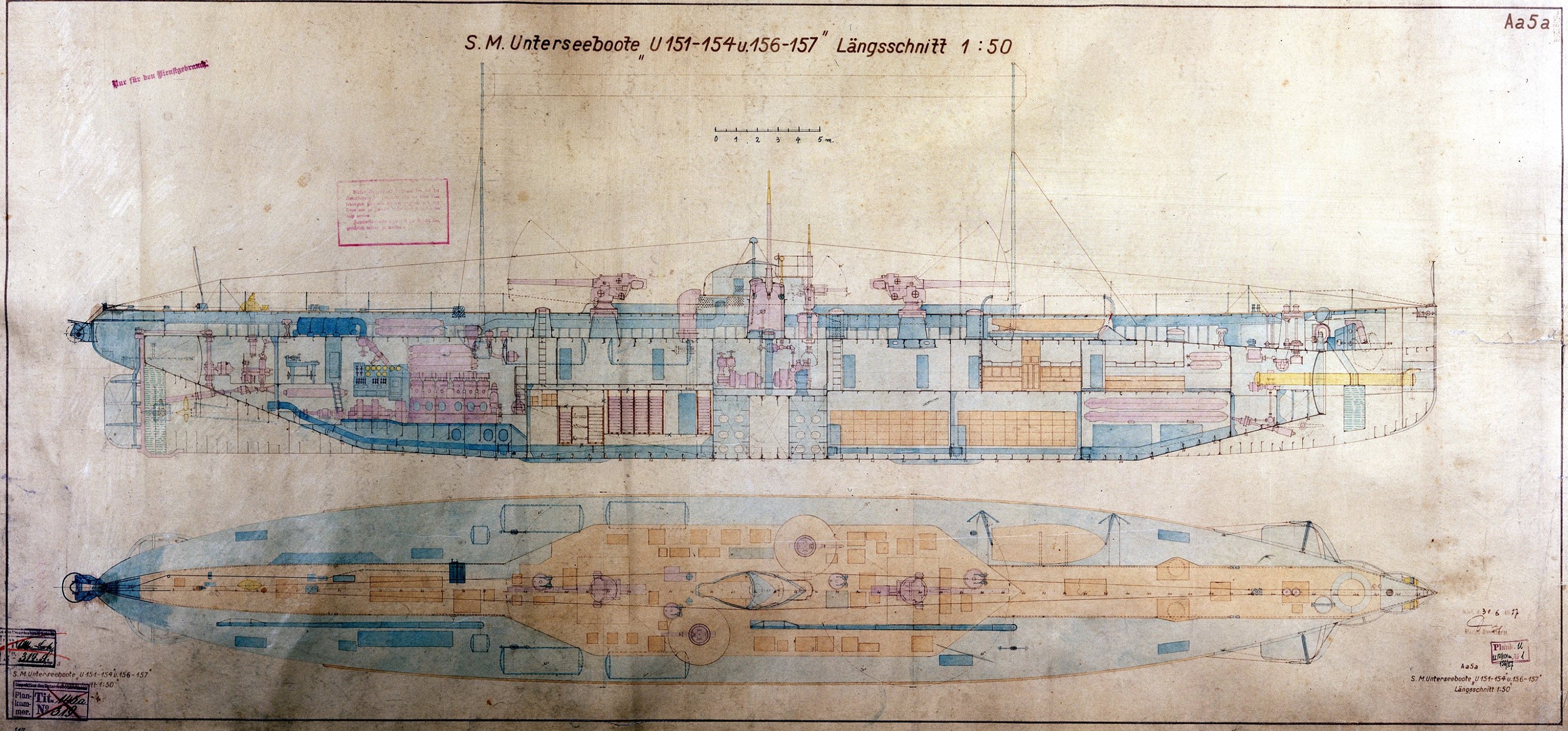 U151 TO U154 - U156 TO U157 DETAILS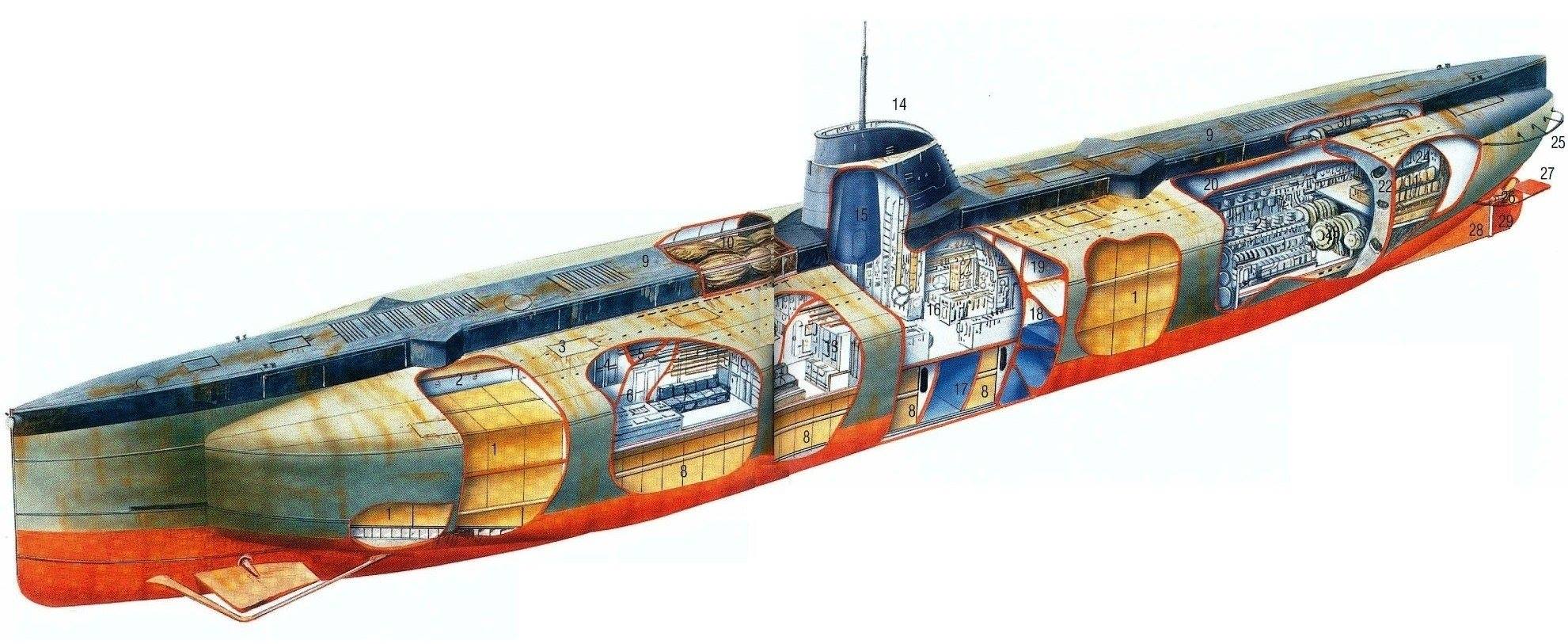 U-BOAT U155 DEUTSCHLAND DETAILS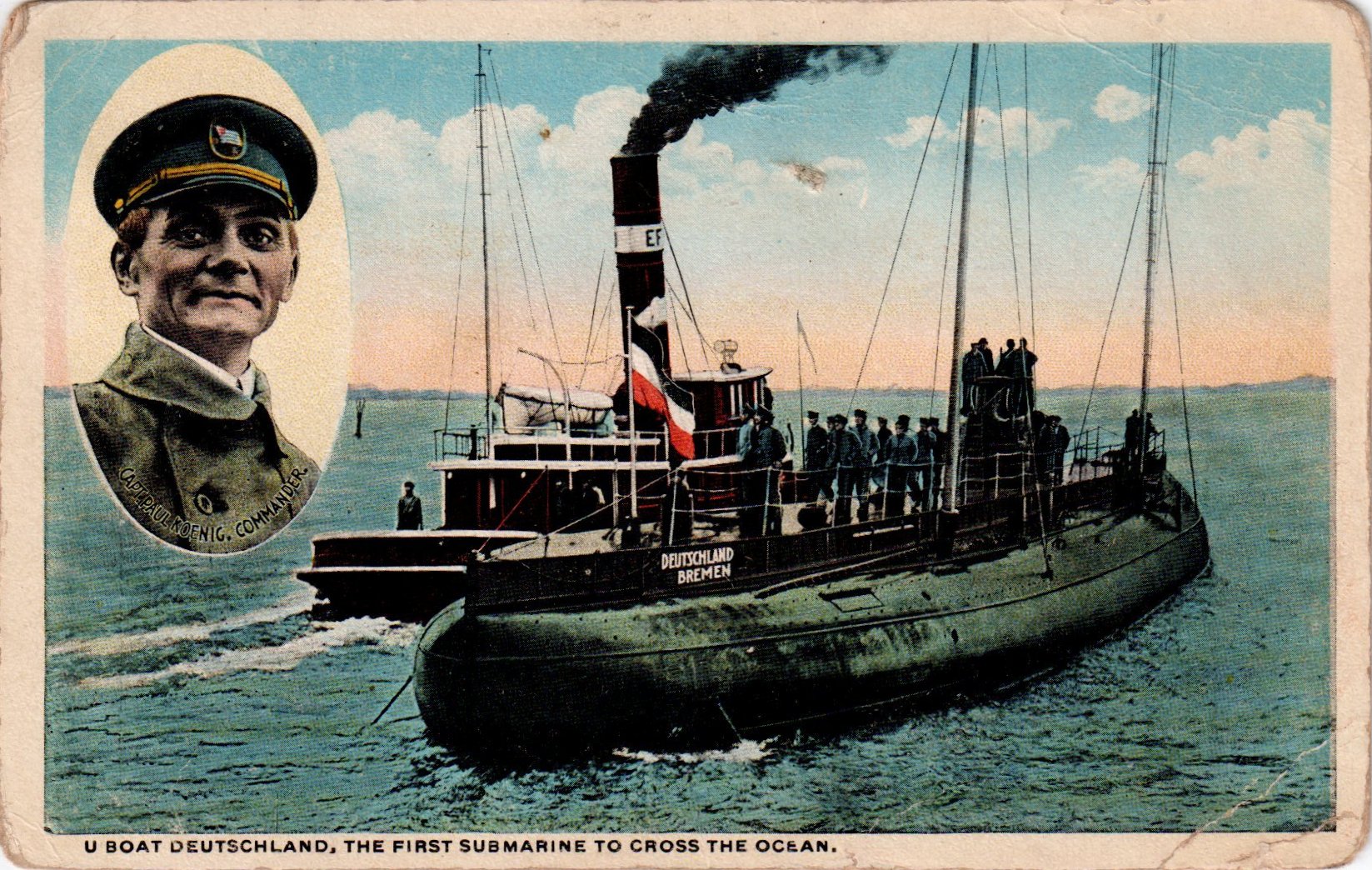 U-BOAT U155 DEUTSCHLAND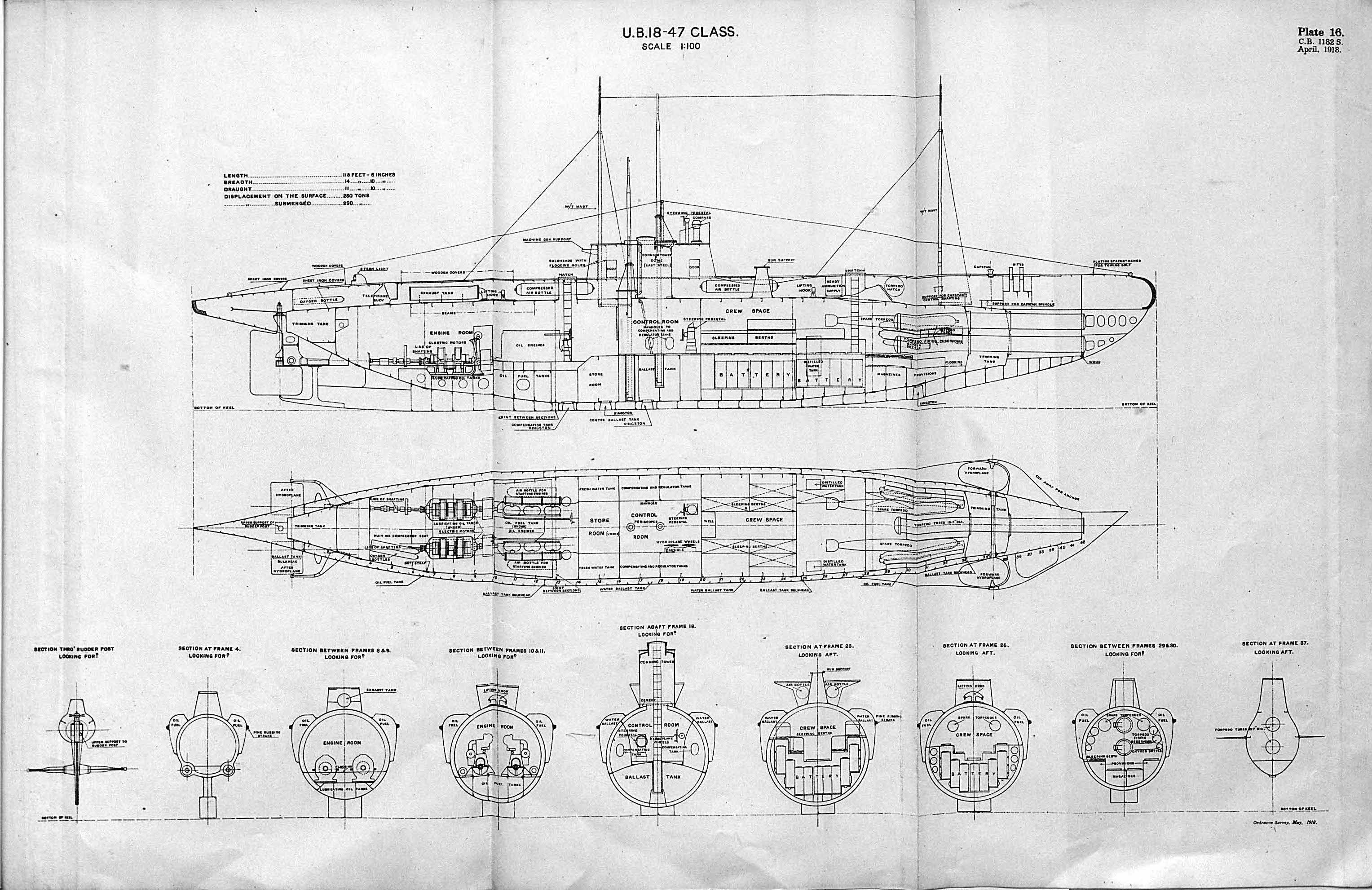 UB18 T0 UB47 DETAILS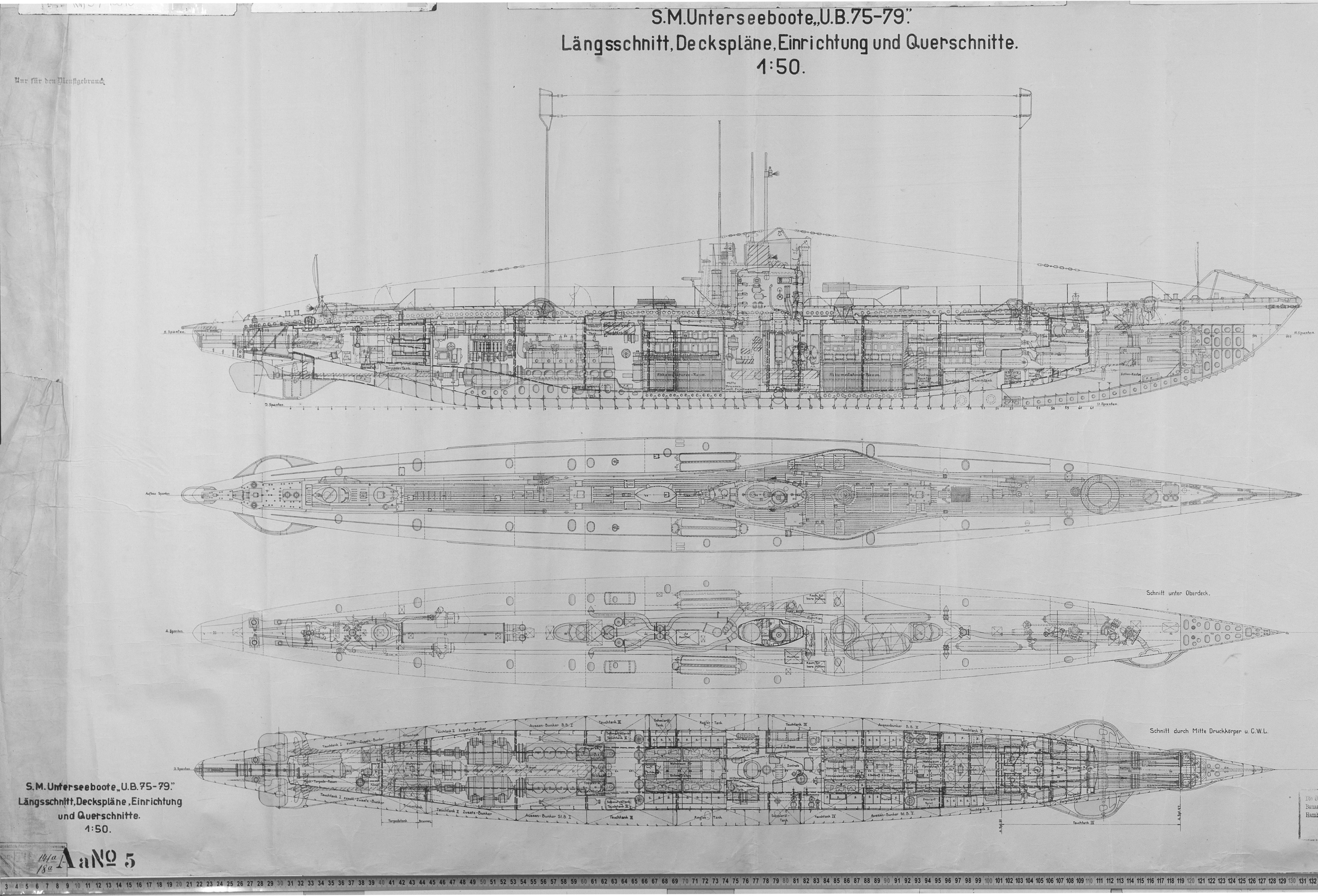 UB79 TO UB79 DETAILS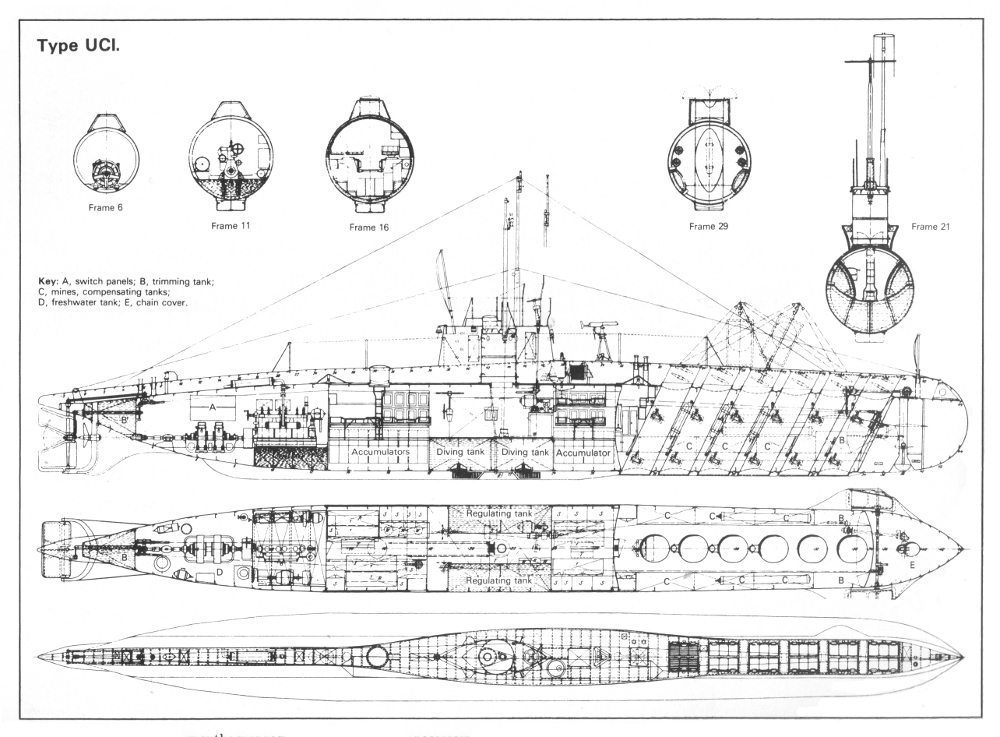 UC1 DETAILS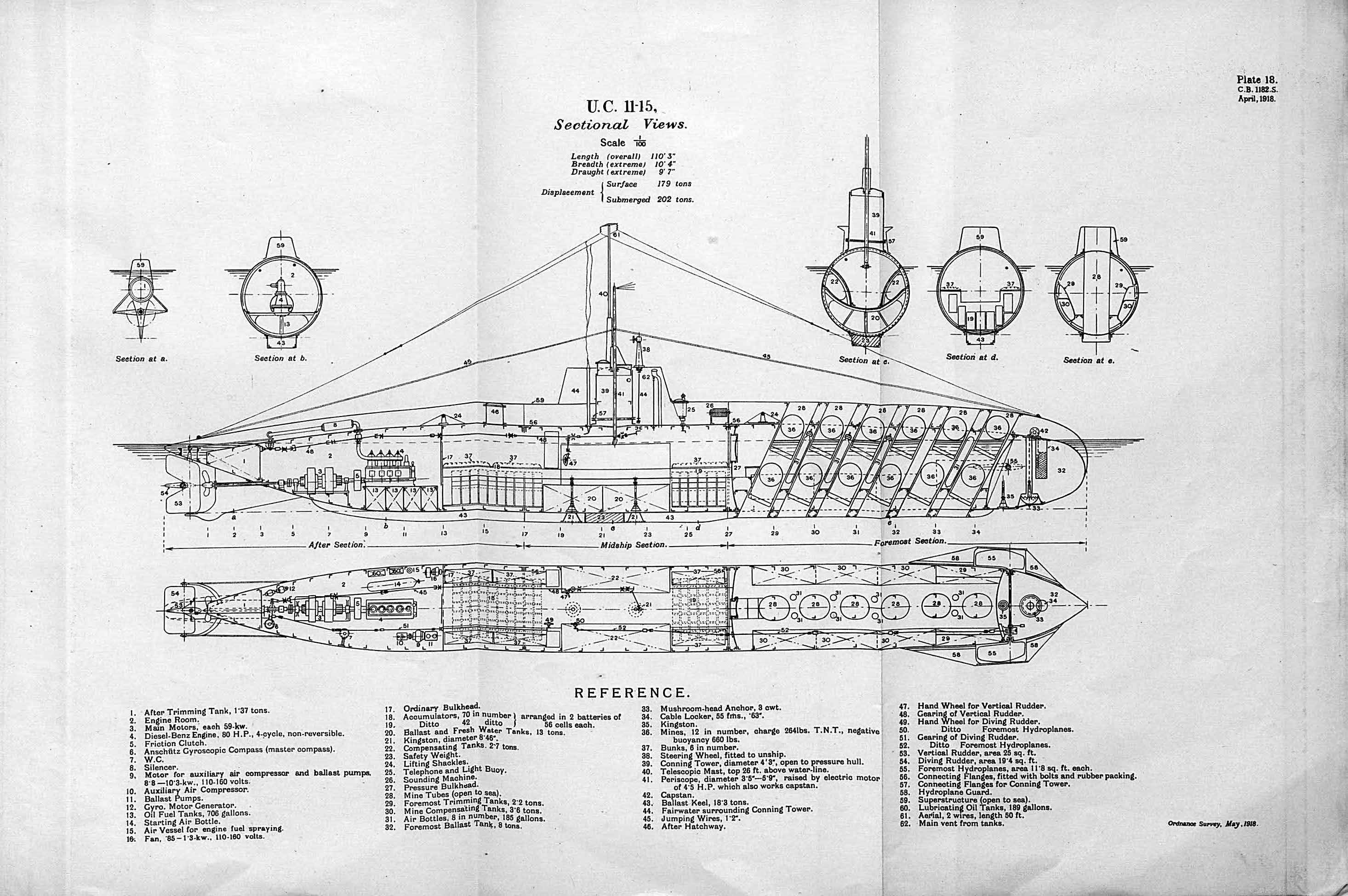 UC11 TO UC15 DETAILS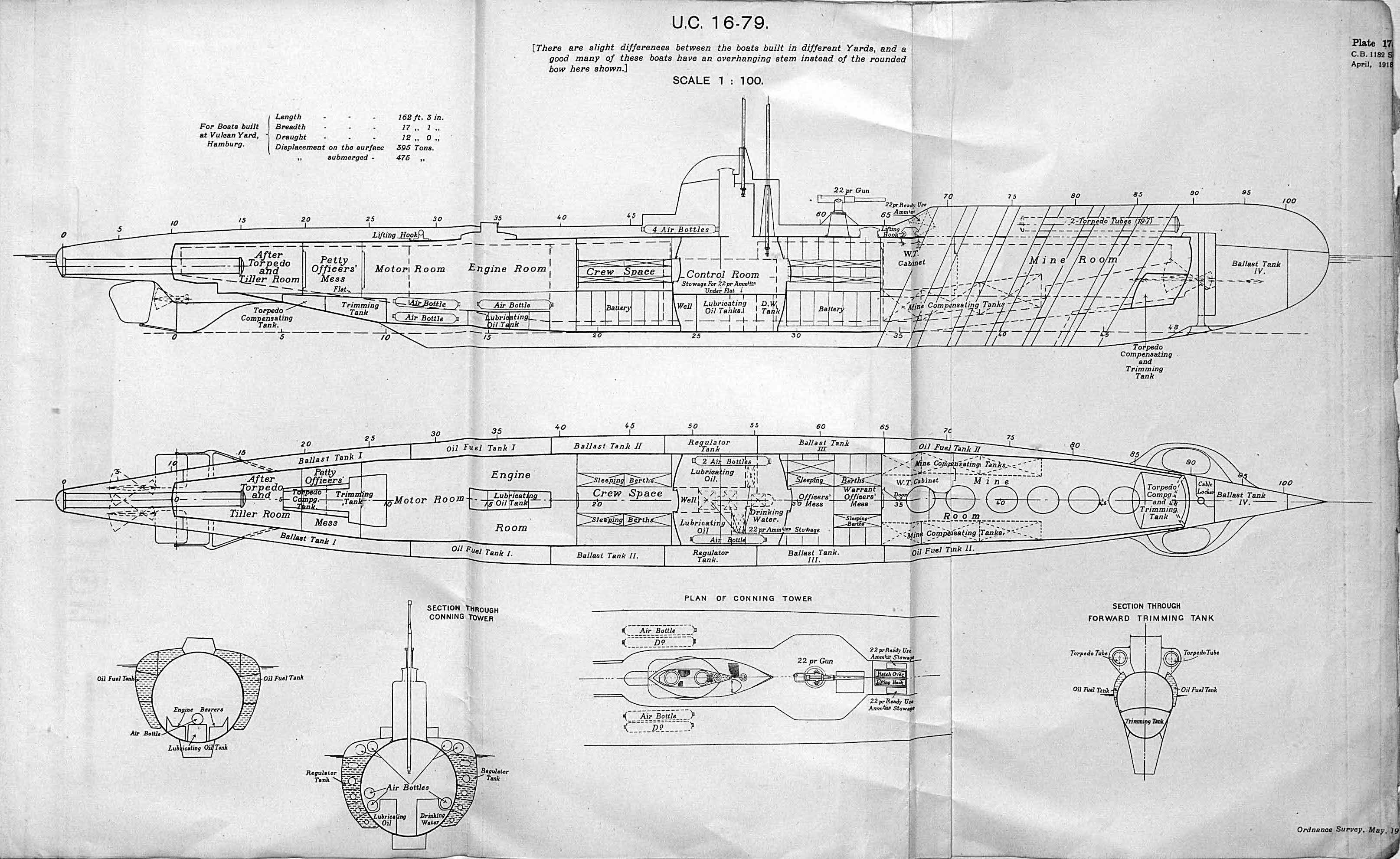 UC16 TO UC79 DETAILS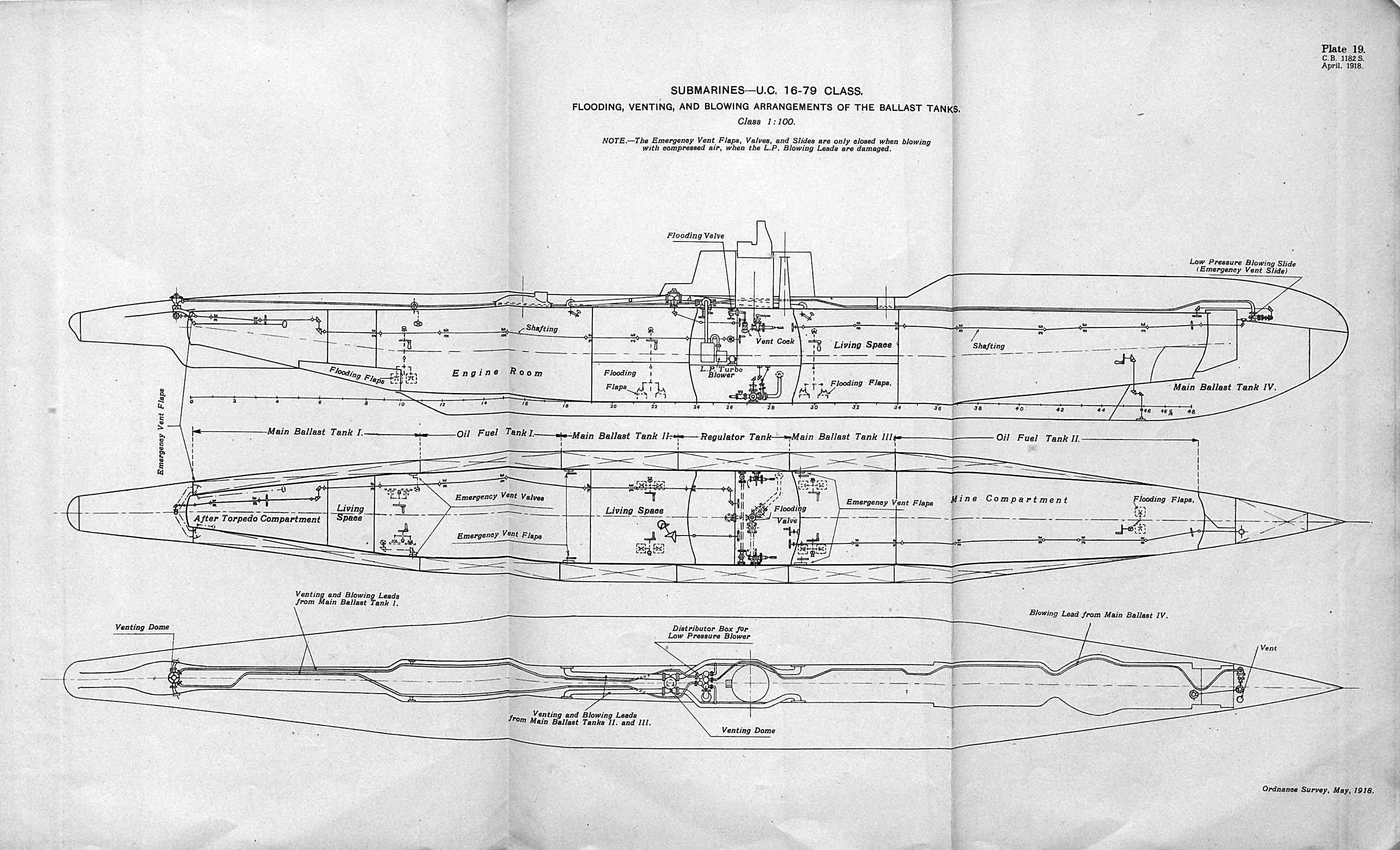 UC16 TO UC79 DETAILS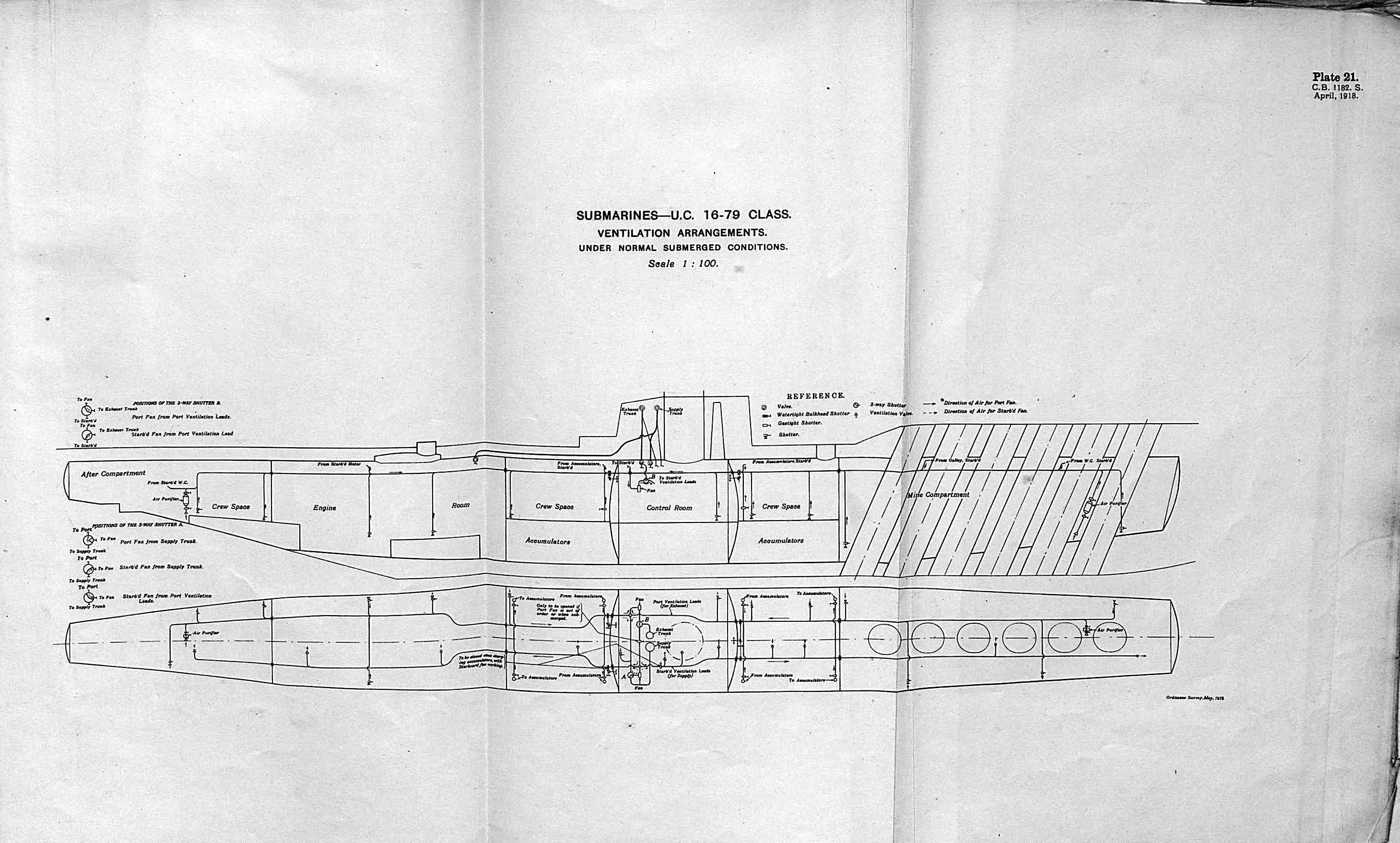 UC16 TO UC79 DETAILS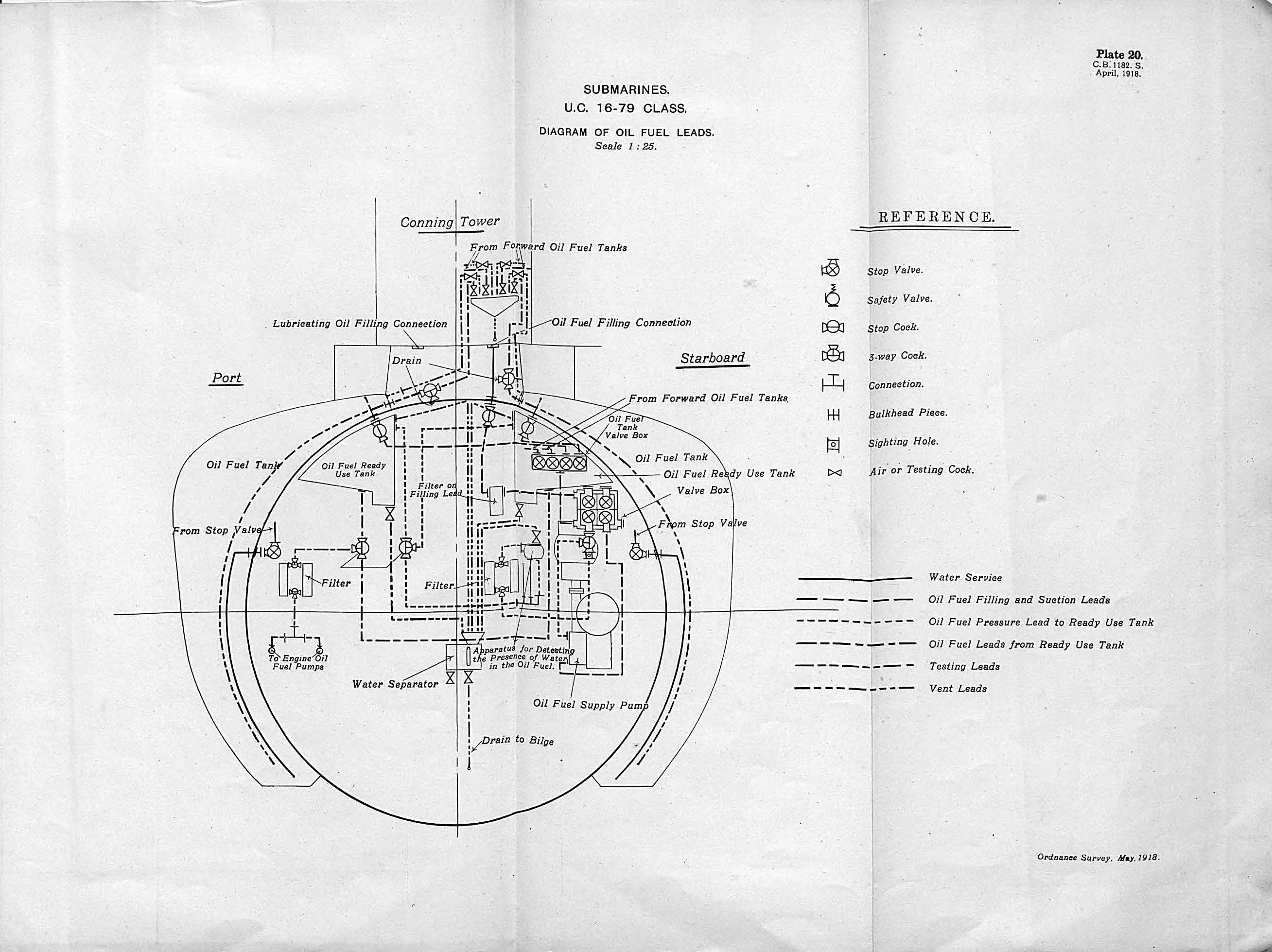 UC16 TO UC79 DETAILS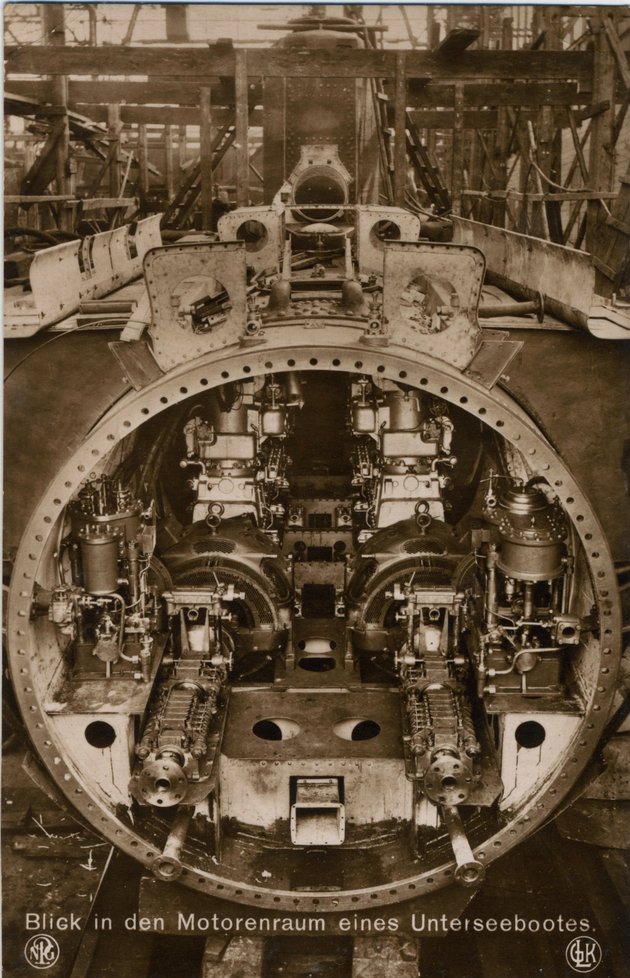 U-BOAT ENGINE ROOM DETAILS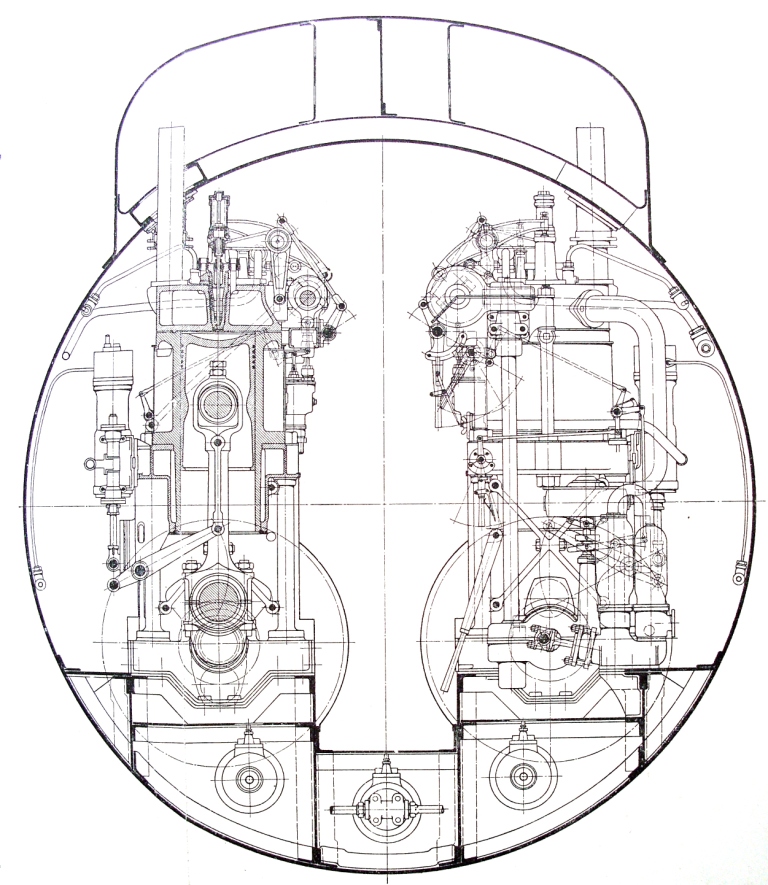 U-BOATS ENGINES DETAIL
---------

U-Boat is the abbreviation in German for Unterseeboot.

Germany built several different classes and types of U-Boats during World War 1.

Although German U-boats were effective against enemy war ships their main impact was against merchant shipping.

At the beginning of WW1 Germany had about 38 U-Boats and by the end of the war they had built 334.
There were never more than about 60 active at one time but at their peak, in October of 1917, there were 140 active.

About 178 German U-boats were sunk during WW1.

To combat the German U-Boats the British built antisubmarine submarines.
These submarines sank 17 German U-boats during WW1.

In an attempt to combat U-Boats the depth charge was invented during WW1.
These were set to explode at a specified depth.
At first they were rolled off of ships into the water but later devices were invented to shoot them off of the ships.
They were not very effective due to the fact they needed to explode close to the U-boat, approximately 10 to 20 feet to sink it.

----------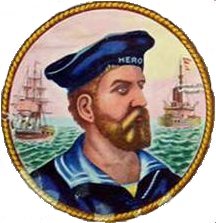 (c) Copyright .................Virtual Dockyard.....................2019