SMS TIGER 1887 (KuK) SHIPS PLANS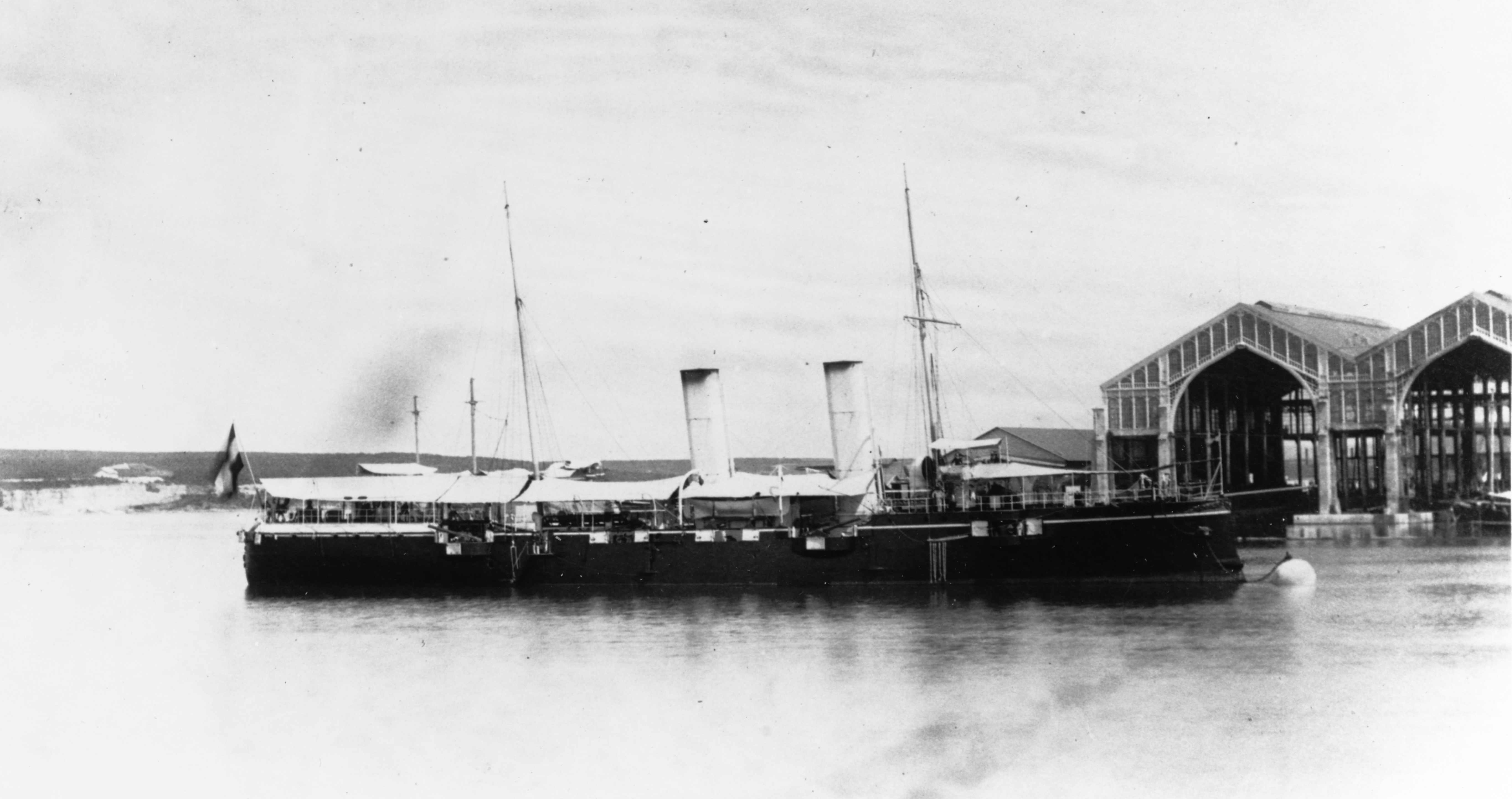 SMS TIGER AS BUILT 1887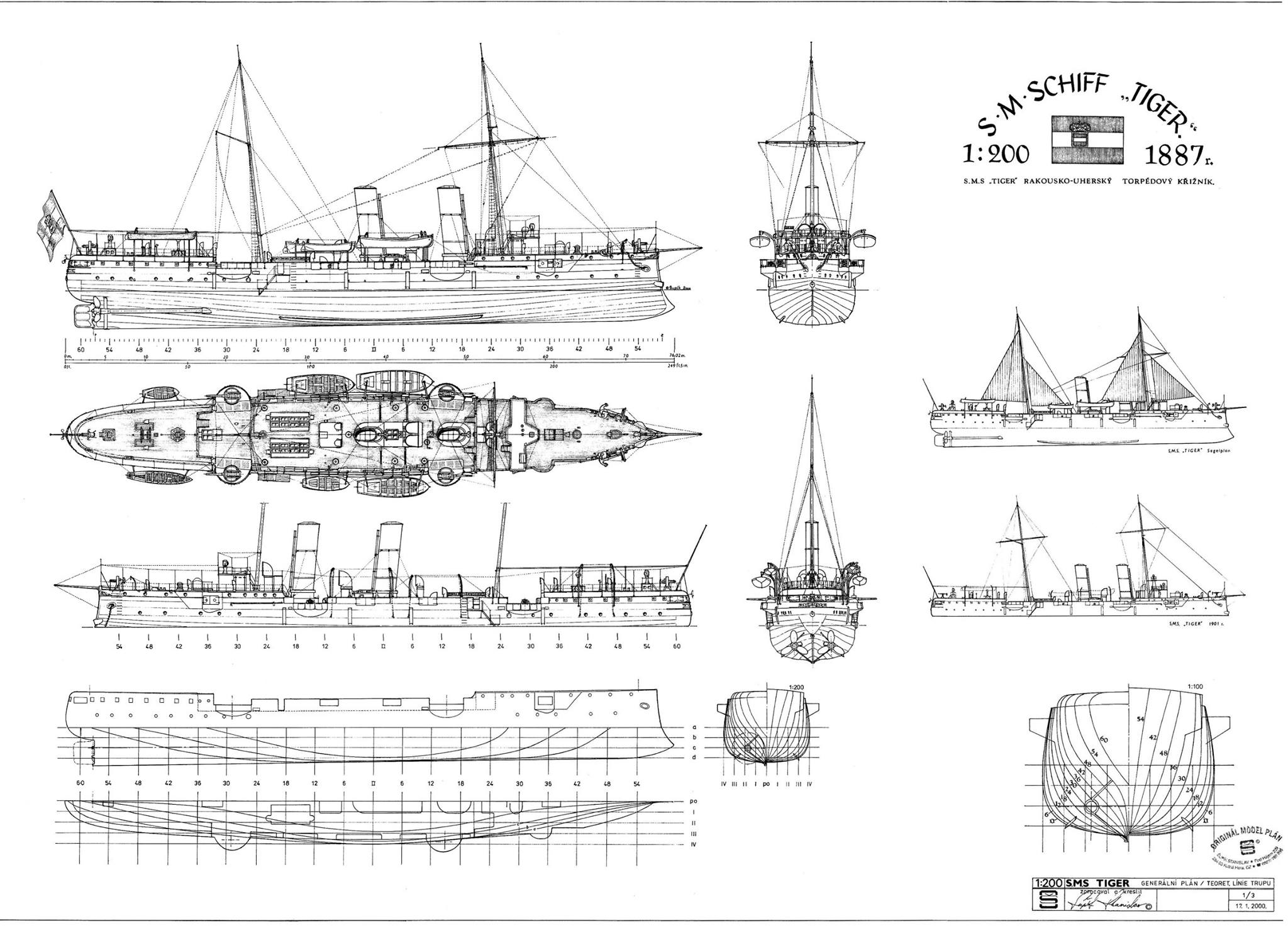 LAYOUT OF THE SHIP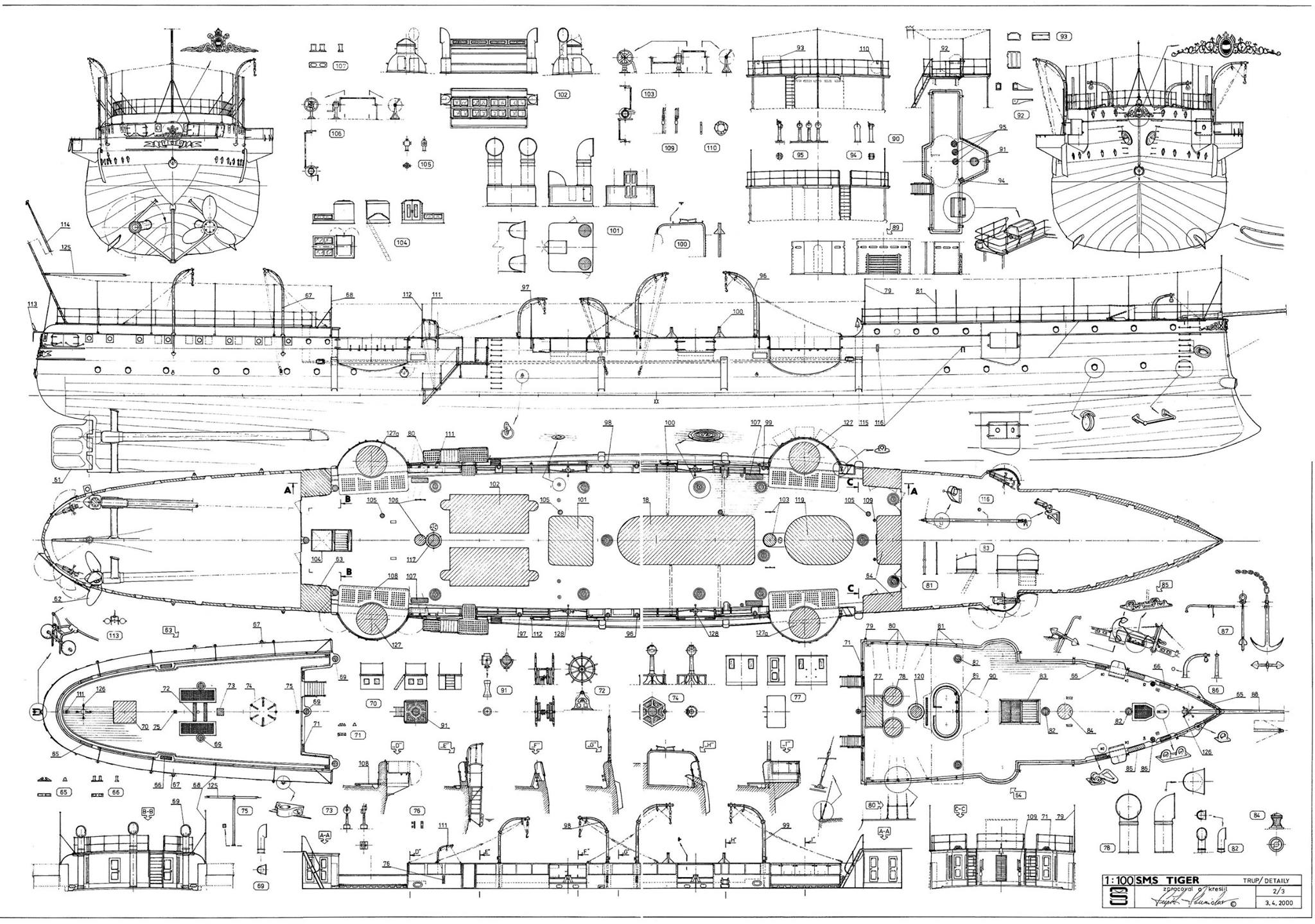 OVERHEAD PLANS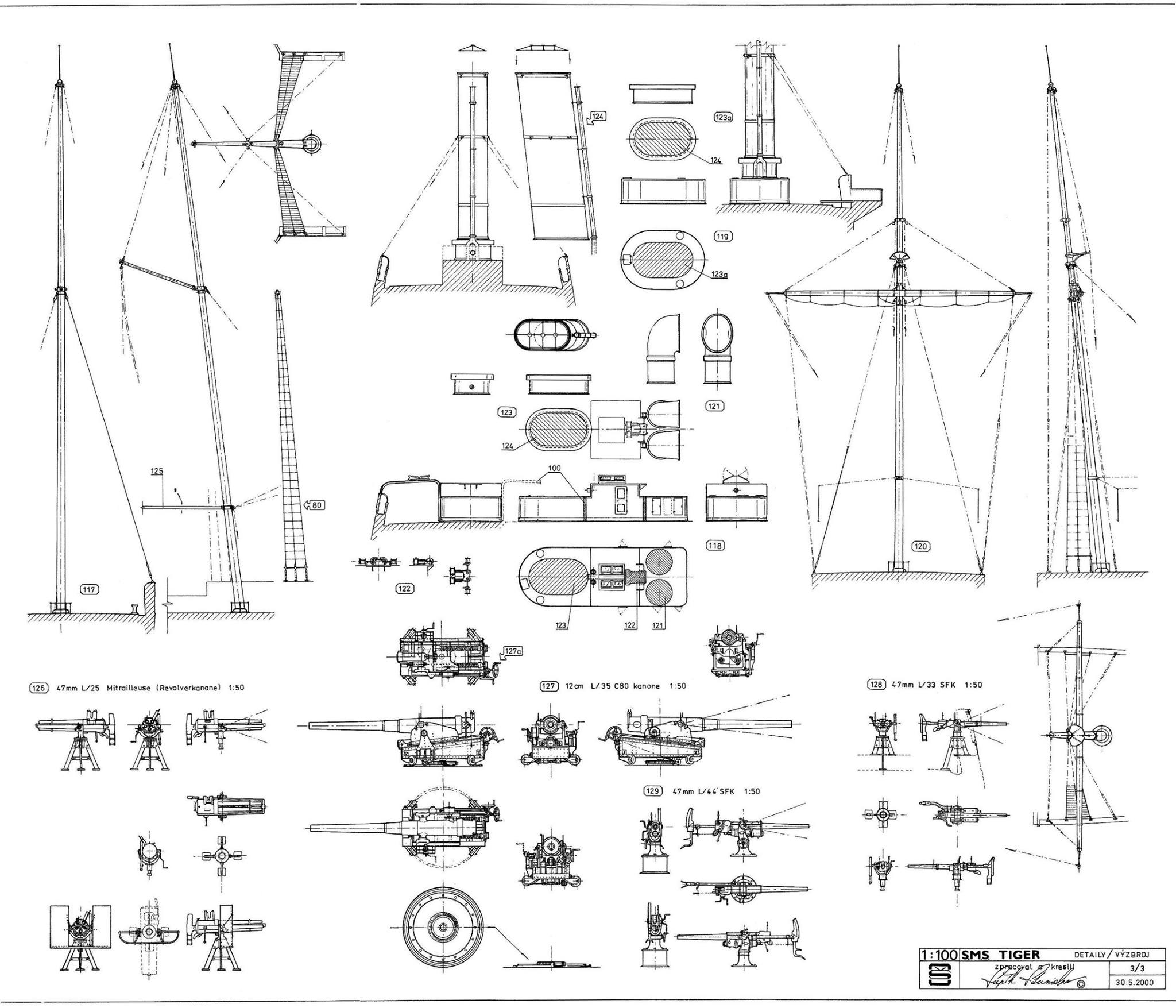 DETAILS OF MASTS AND GUNS OF SHIP
---------
Name: SMS Tiger
Type: Torpedo cruiser

Builder: Stabilimento Tecnico Triestino, Trieste

Laid down: 5 October 1886
Launched: 26 June 1887
Completed: March 1888

Renamed: Lacroma, 1906

Fate: Broken up in Italy, 1920

General characteristics

Displacement: 1,657 t (1,631 long tons)
Length: 76.02 m (249 ft 5 in)
Beam: 10.55 m (34 ft 7 in)
Draft: 4.3 m (14 ft 1 in)

Installed power: 5,700 ihp (4,300 kW)

Propulsion: 2 shafts, 2 compound expansion steam engines

Speed: 18 knots (33 km/h; 21 mph)

Complement: 188

Armament:
4 × 12 cm (4.7 in) Krupp guns
6 × 47 mm (1.9 in) guns
4 × 47 mm revolver cannon
4 × 35 cm (13.8 in) torpedo tubes

-------
SMS Tiger was a torpedo cruiser built for the Austro-Hungarian Navy in 1887.
An improved version of the Panther class, it was part of the program to build up Austria-Hungary's fleet of torpedo craft.
The Panther class were purchased from a British shipyard to gain experience building cruisers of the type..
She was laid down at the Stabilimento Tecnico Triestino shipyard in October 1886.
She was launched in June 1887, and was completed in March 1888.
-------
Tiger's career was uneventful for the majority of her active duty.
She participated in a major cruise to Germany in 1890, which saw numerous visits to other countries along the way.
In 1897, she took part in an international naval demonstration off the island of Crete to enforce limits on the Greco-Turkish War.
In 1906 she was converted to an admiralty yacht and renamed Lacroma.
She saw no significant service during World War I, and was used as a barracks ship from 1916 to the end of the conflict.
Following Austria-Hungary's defeat, she was sent as a war prize to Italy and was broken up in 1920.
----------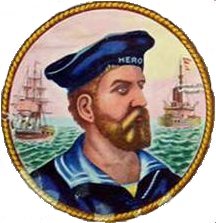 (c) Copyright .................Virtual Dockyard.....................2019