SMS BADEN AND SMS BAYERN 1915 SHIPS PLANS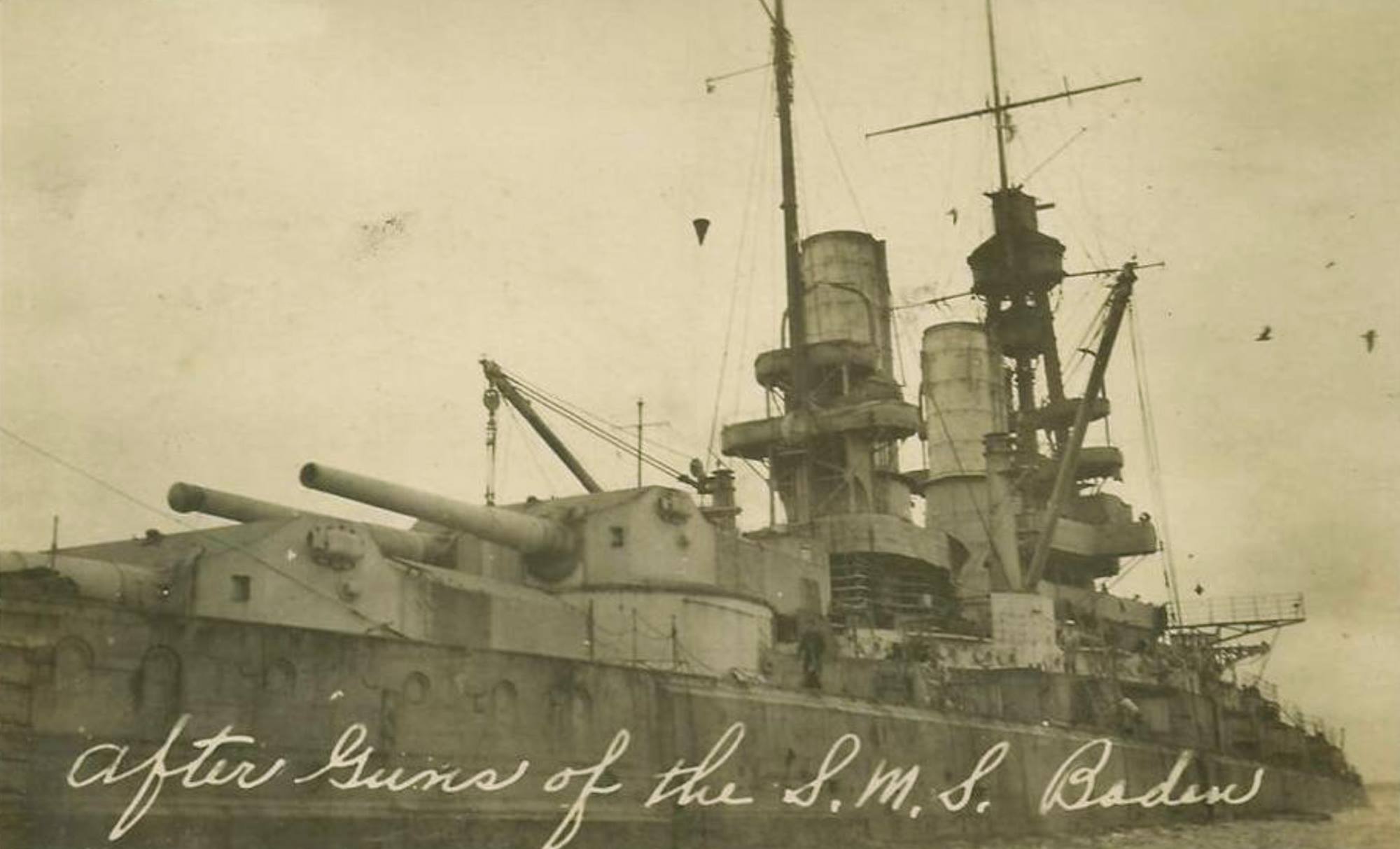 SMS BADEN 1915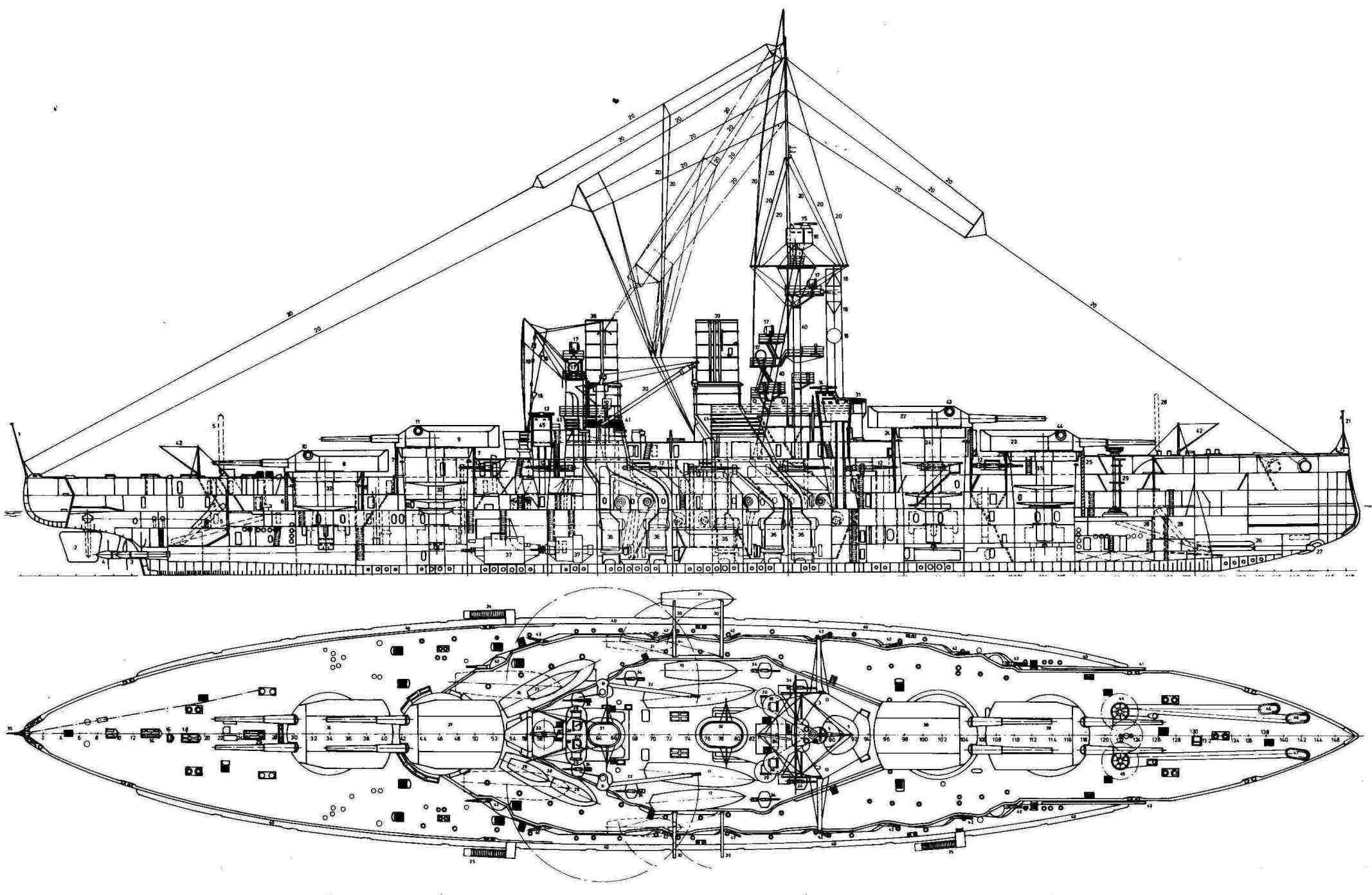 DETAILED PLAN VEIW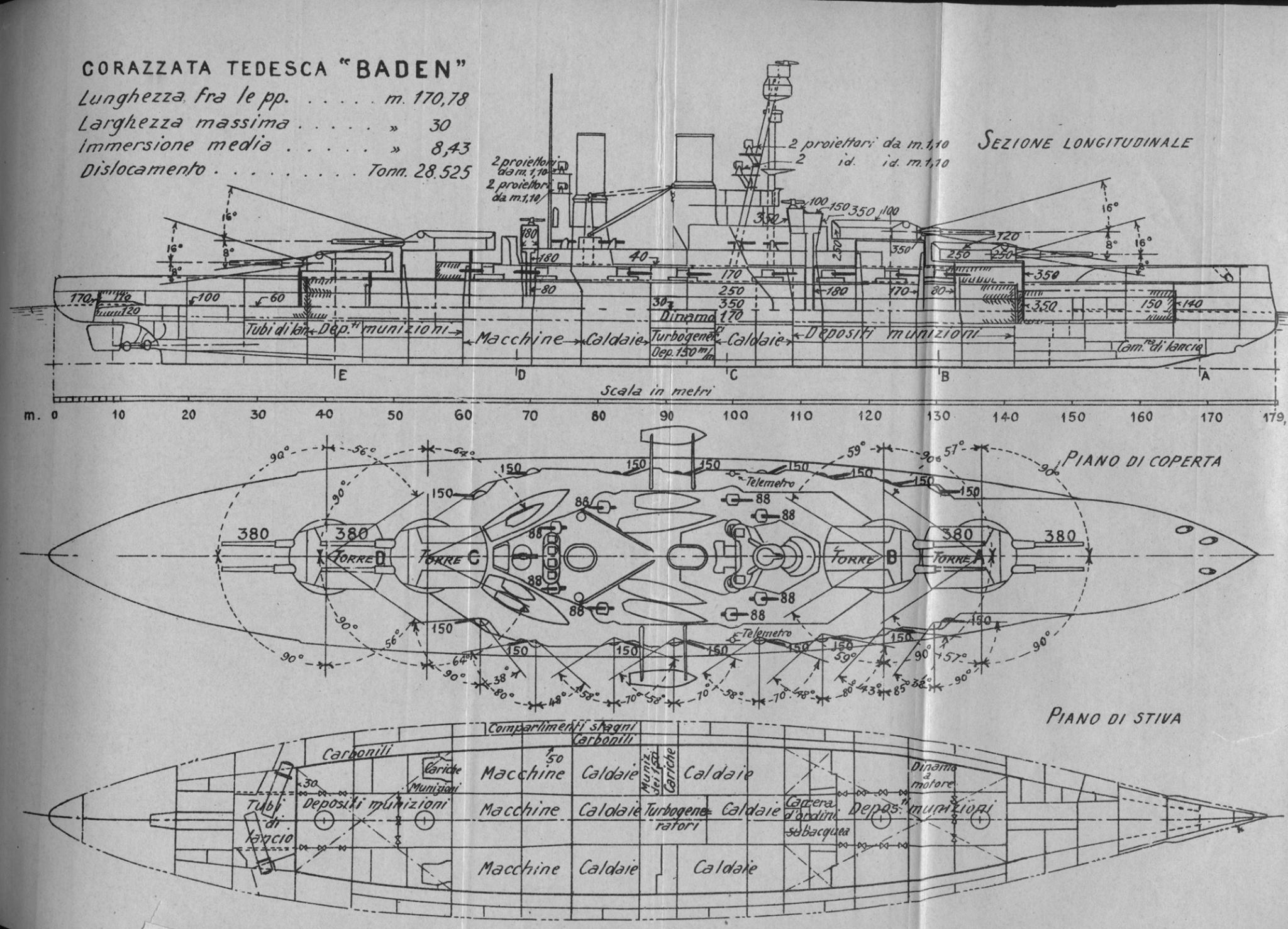 STD SIDE AND DECKS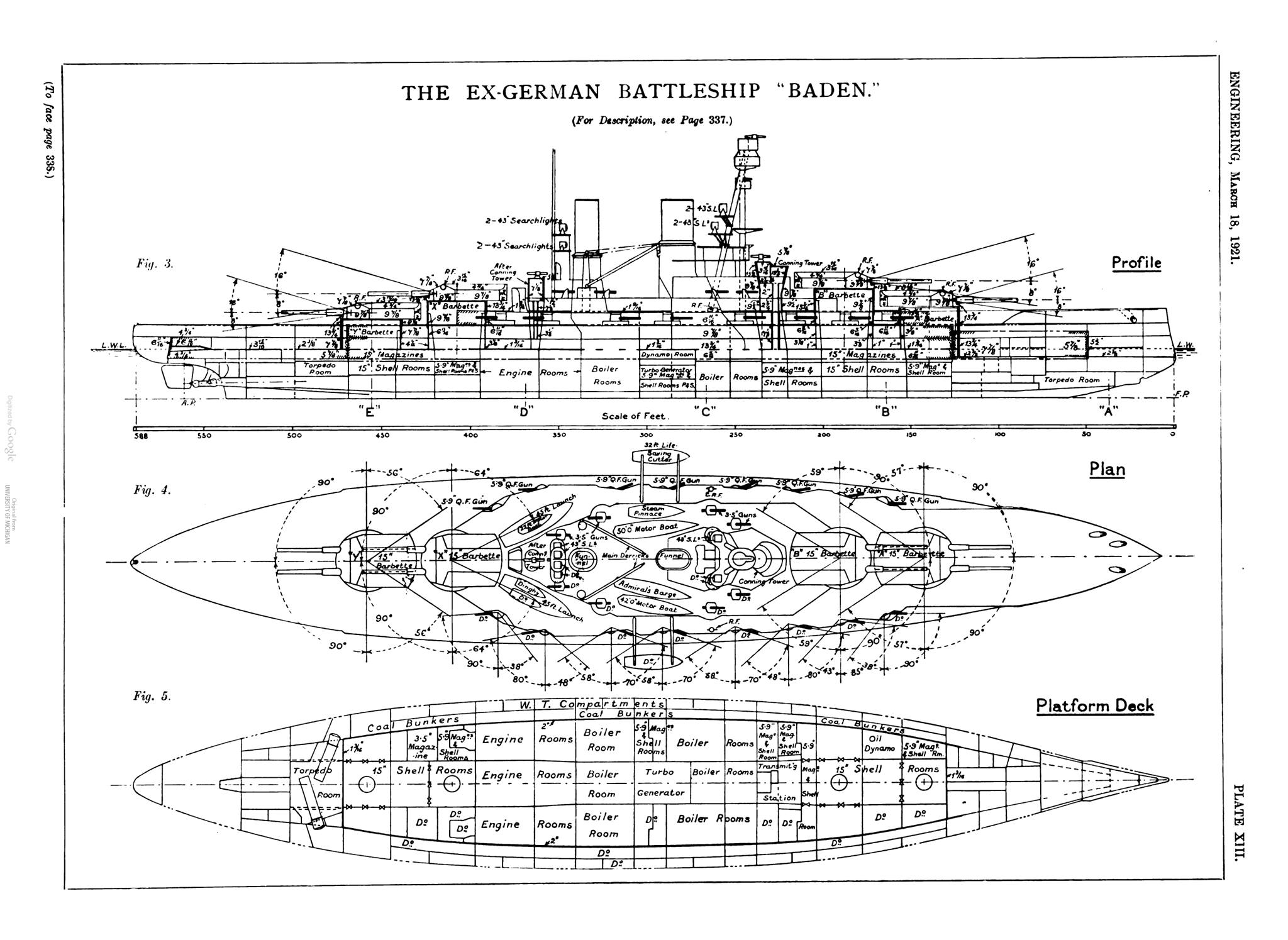 DETAIL OF STD SIDE AND OVERHEAD DECKS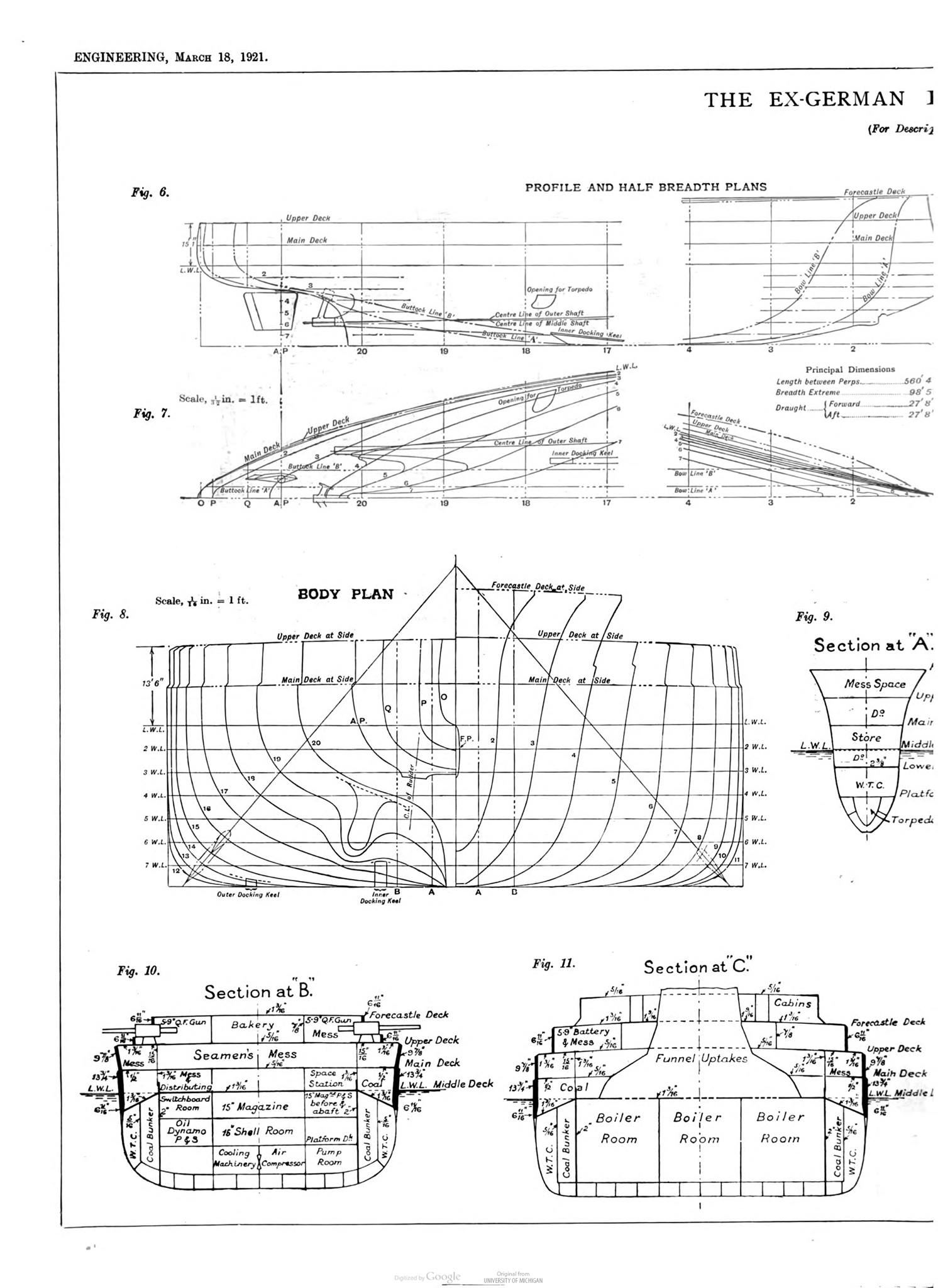 OVERHEAD VEIW OF BASIC BOW DETAILS ( MUCH TO BE UPGRADED )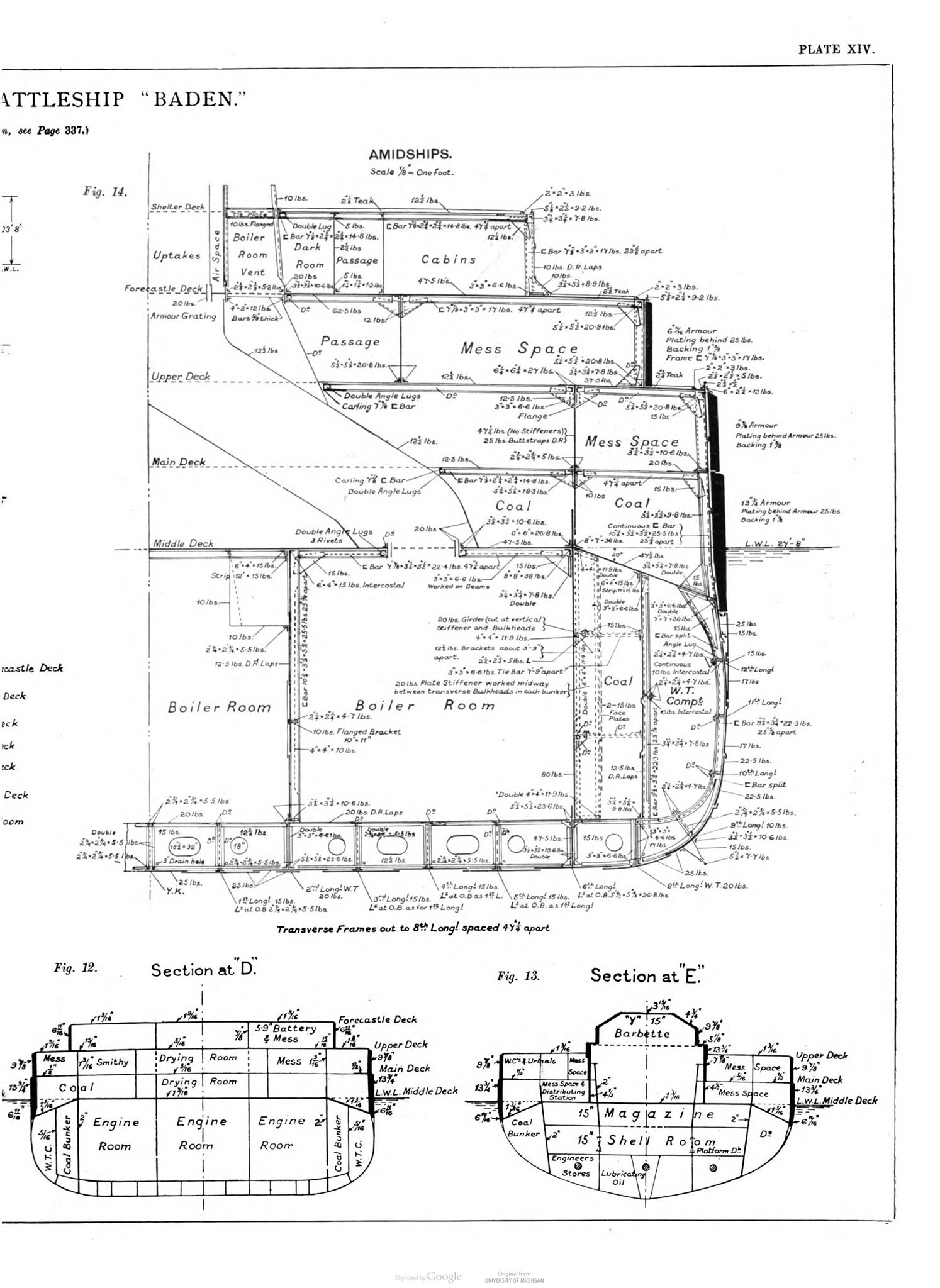 BOW OVERHEAD VEIW --------- STERN OVERHEAD VEIW
PORT SIDE BASIC DETAIL WORKS SO FAR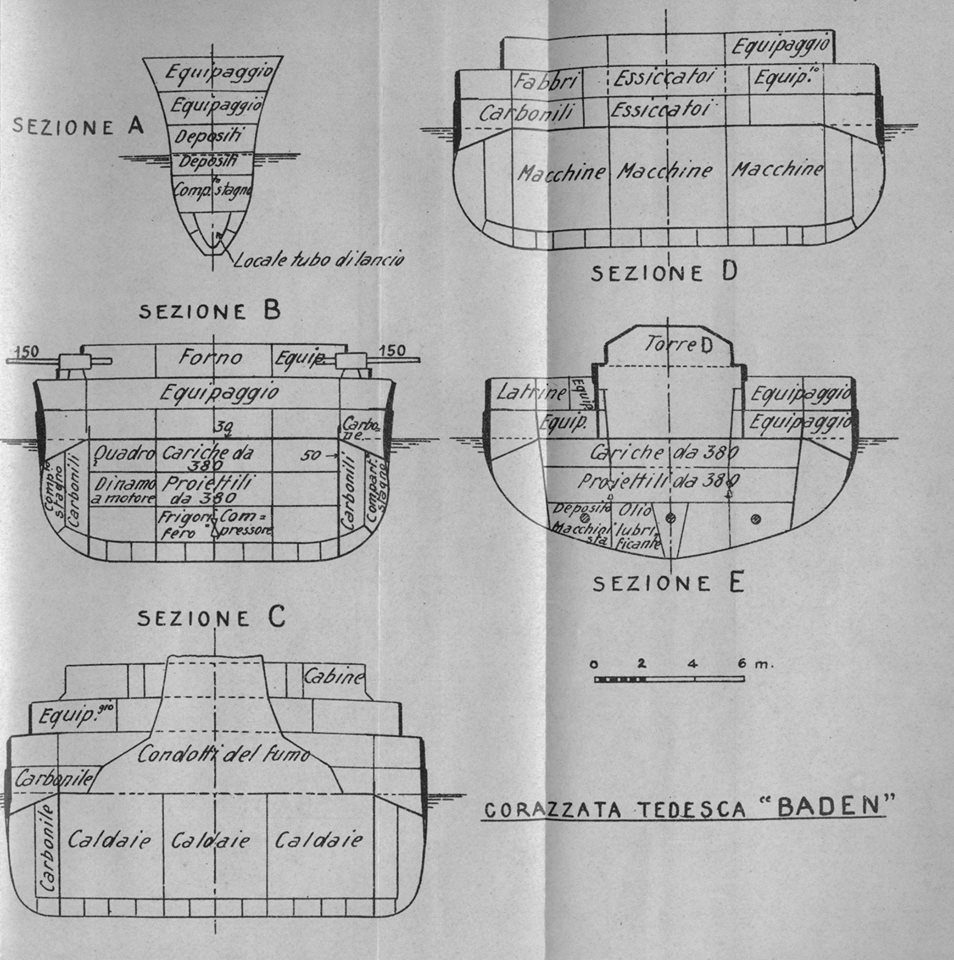 BOW VEIW ----------- STERN VEIW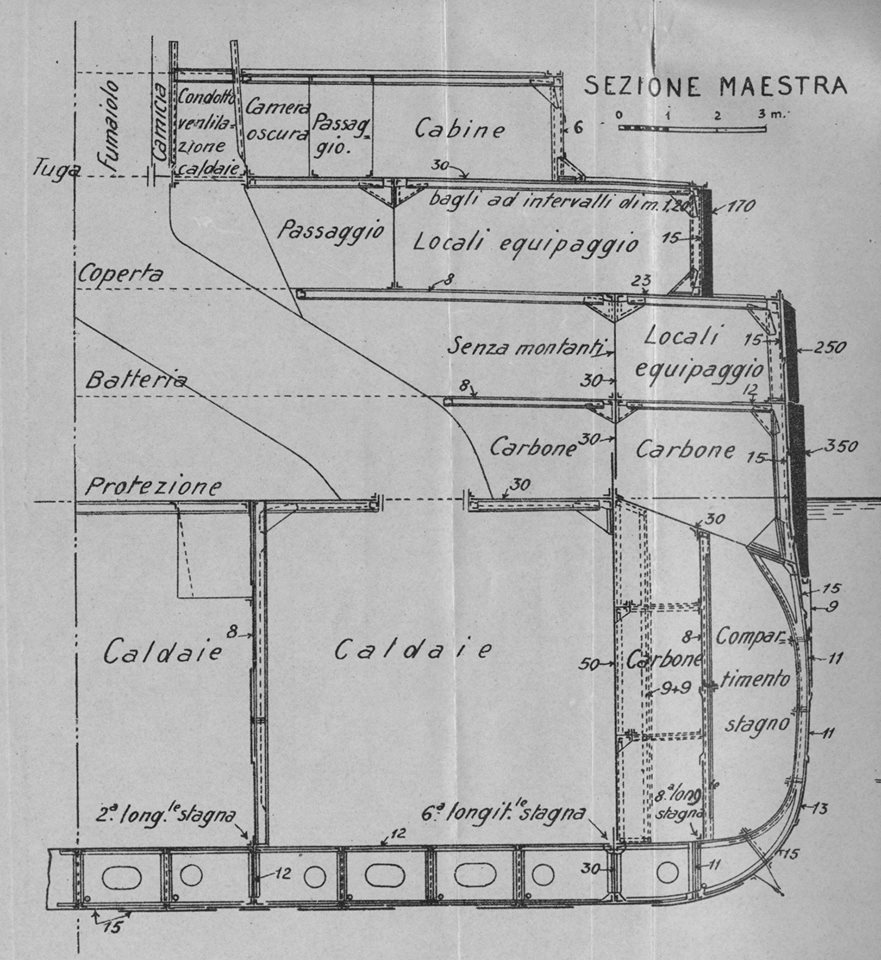 STD VEIW OF WORK SO FAR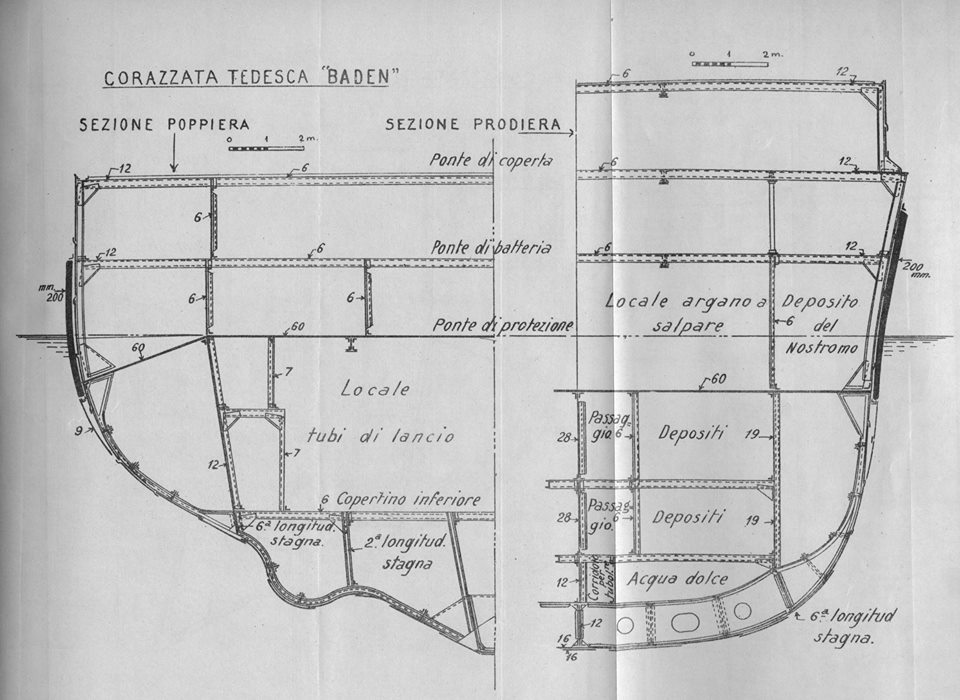 ---------
Name: SMS Baden

Builder: Schichau-Werke

Laid down: 20 December 1913
Launched: 30 October 1915
Commissioned: 14 March 1917

Fate:
Beached in Gutter Sound, Scapa Flow, 21 June 1919

Sunk as target 16 August 1921
General characteristics

Class and type: Bayern-class battleship

Displacement: 32,200 t (31,700 long tons)

Length: 180 m (590 ft 7 in)
Beam: 30 m (98 ft 5 in)
Draft: 9.4 m (30 ft 10 in)

Installed power: 34,521 shaft horsepower (25,742 kW)

Propulsion: 3 × Schichau steam turbines, three shafts

Speed: 21 kn (39 km/h; 24 mph)

Range: 5,000 nmi (9,300 km; 5,800 mi) at 12 knots (22 km/h; 14 mph)

Complement:
42 officers
1,129 enlisted men
Armament:
8 × 38 cm (15 in) SK L/45 guns
16 × 15 cm (5.9 in) SK L/45 guns
2 × 8.8 cm (3.5 in) SK L/45 guns
5 × 60 cm (24 in) torpedo tubes
Armor:
Belt: 170 to 350 mm (6.7 to 13.8 in)
Deck: 60 to 100 mm (2.4 to 3.9 in)
Turrets: 350 mm
-------
SMS Baden was a Bayern-class dreadnought battleship of the German Imperial Navy built during World War I.
Launched in October 1915 and completed in March 1917, she was the last battleship completed for use in the war.
Two of her sisters, Sachsen and Württemberg, were incomplete when the war ended.
With her sister SMS Bayern, SMS Baden was the largest and most powerfully armed battleship in the Imperial Navy.
When commissioned into the High Seas Fleet, SMS Baden became the fleet flagship, replacing SMS Friedrich der Grosse.
Baden saw little action during her career; the only major sortie in April 1918 ended without any combat.
After the German collapse in November 1918, Baden was interned with most of the High Seas Fleet in Scapa Flow by the British Royal Navy.
On 21 June 1919, Rear Admiral Ludwig von Reuter ordered the scuttling of the fleet.
However, British sailors managed to board SMS Baden and beached her to prevent her from sinking.
The ship was refloated, examined and eventually sunk during extensive gunnery testing by the Royal Navy in 1921.
-----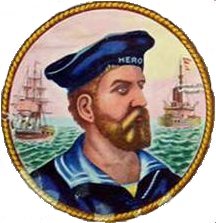 (c) Copyright .................Virtual Dockyard.....................2019