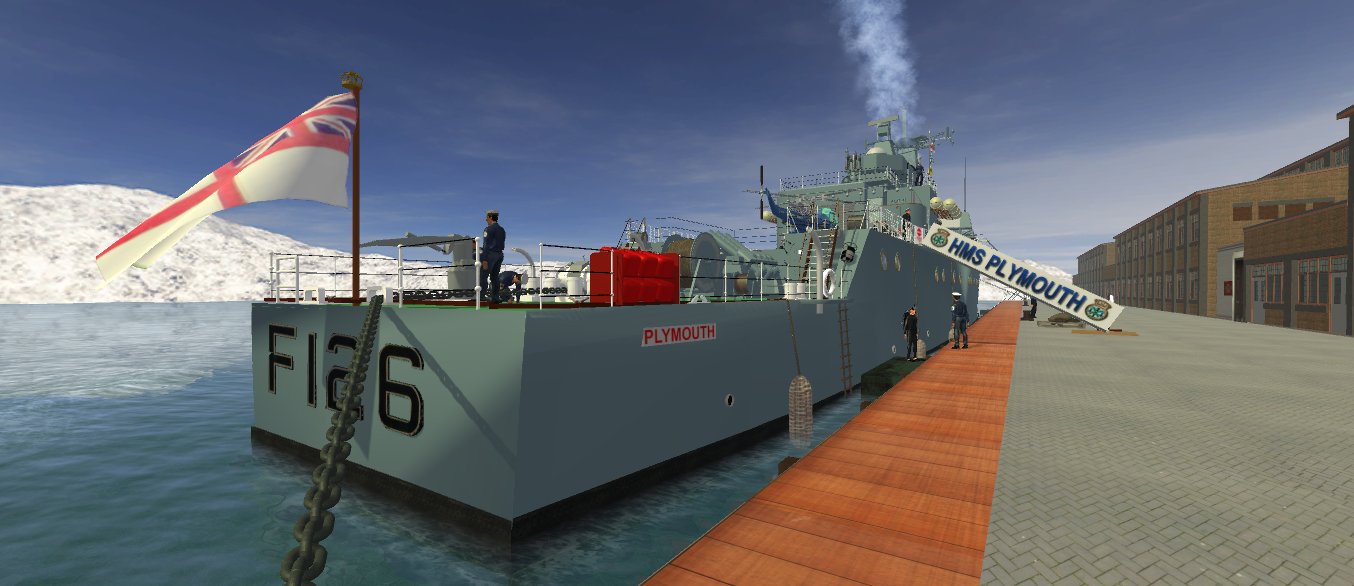 A FREE 3D VR WALK THROUGH OF HMS PLYMOUTH AT QUAYSIDE AND SHORESIDE MUSEUM
( WINDOWS PC STAND ALONE FORMAT ONLY )
------
CLICK HERE TO DOWNLOAD THE DOCKSIDE WITH WARSHIP ONLY ZIP FILE 128 MB
-------
CLICK HERE TO DOWNLOAD THE DOCKSIDE PLUS MUSEUM AND CINEMA ZIP FILE 214 MB
---------
INSTAL INSTRUCTIONS
-------
DOWNLOAD THE LARGE ZIP FILE 128 MB
OR
DOWNLOAD THE LARGE ZIP FILE 214 MB
------
UNZIP FILE
RUN THE FILE PLYMTEST2.exe OR RUN THE FILE PLM3.exe
SELECT DESIRED QUALITY AND SIZE FROM THE MENU
USE YOUR MOUSE TO LOOK AROUND AND ARROW KEYS TO MOVE
PRESS ESC KEY TO EXIT
-----
THESE ARE THE FIRST WORKING RELEASES OTHERS WILL FOLLOW
( WINDOWS PC STAND ALONE FORMAT ONLY )
-----

THE VIRTUAL DOCKYARD FACEBOOK GROUP
------
SCREENSHOTS FROM THE VR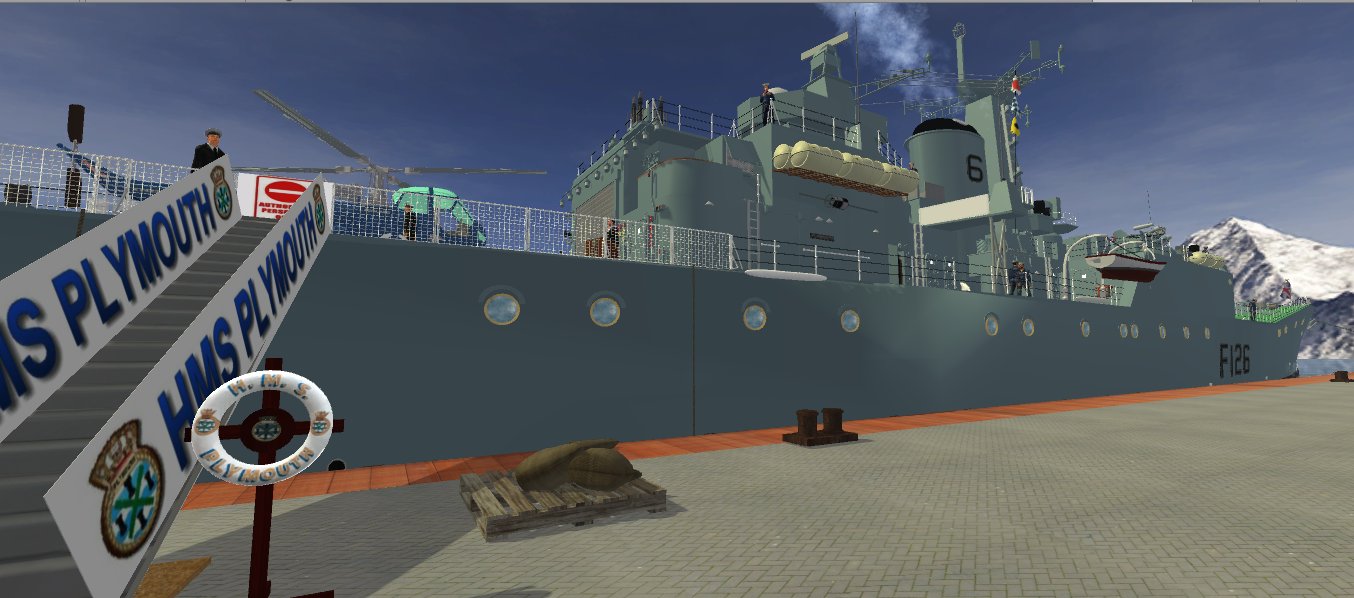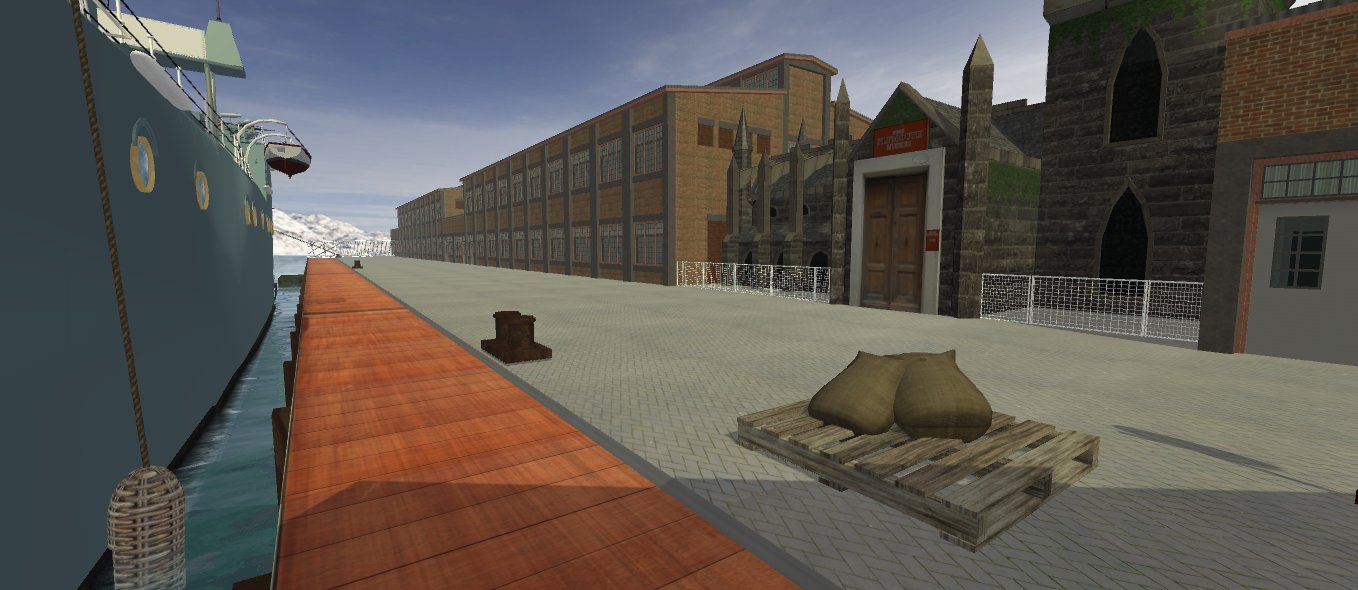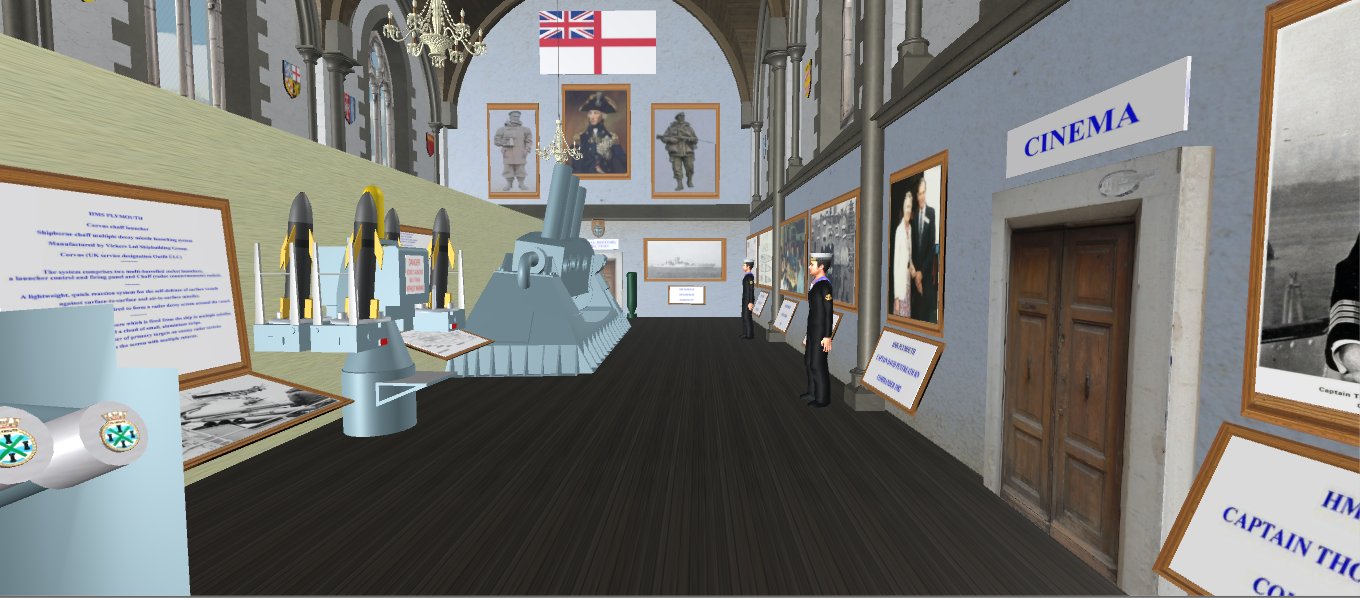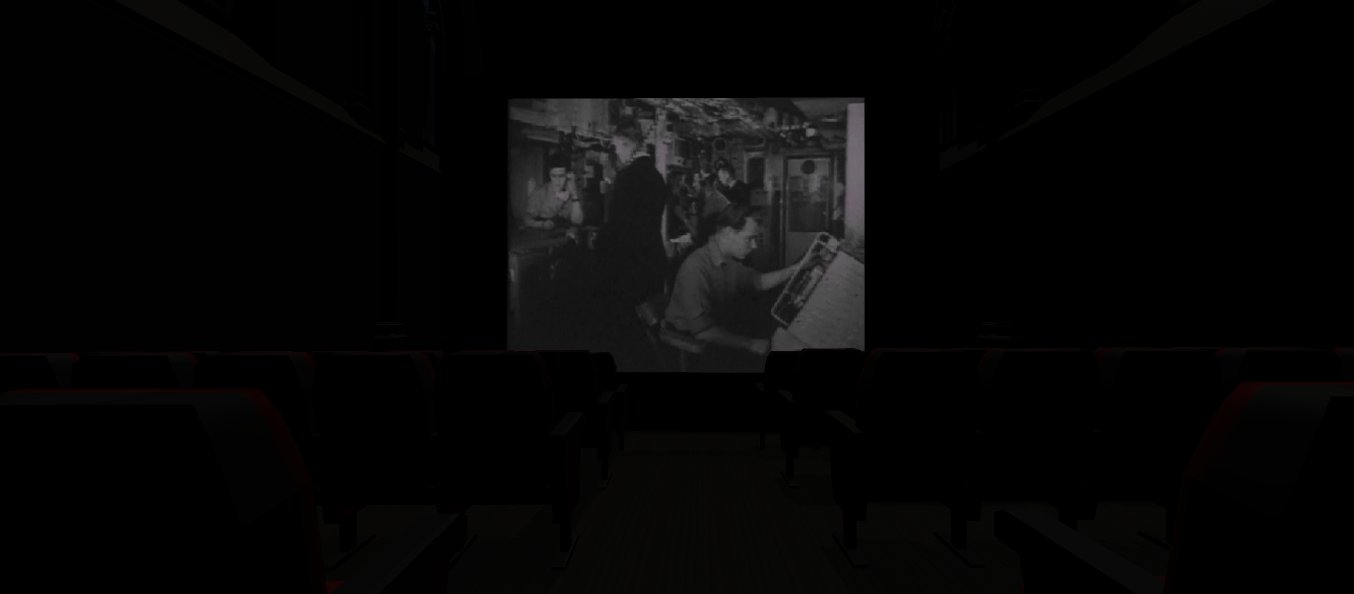 OUR AIM IS TO PROMOTE PRESERVATION OF MARITIME HERITAGE IN VIRTUAL REALITY FORM.
WE WILL RUN ON-LINE VR MUSEUMS FOR FUTURE GENERATIONS TO ENJOY AND LEARN FROM.
THIS IS BEING DONE USING THE UNITY 3D GAME ENGINE.
MANY PRODUCTS ARE FREE TO DOWNLOAD.
ONE SECTION WILL HAVE AN ON-LINE SHOP TO DEAL WITH PAY TO DOWNLOAD ITEMS.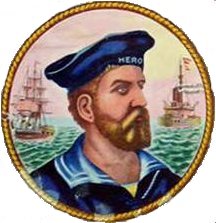 Email: sharpe_stevens@yahoo.co.uk
(c) Copyright .................Virtual Dockyard.....................2017